A major benefit of owning an artist-made work is knowing that it was created with care and attention to detail. Although original works of art are made with durability and longevity in mind, there are a few simple things you can do to enhance your artwork's life span.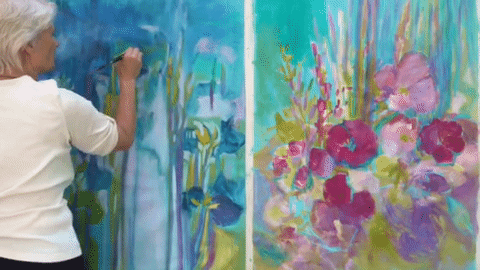 Oil Paintings
Oil paintings are quite durable provided they have been properly varnished. They can even withstand touch, which makes them a nice option for children's rooms. Keep oil paintings clean by wiping them gently with a damp cloth. Because the oil is impervious to water, you won't damage your artwork. Acrylic paintings, by contrast, should be dusted lightly with a soft brush.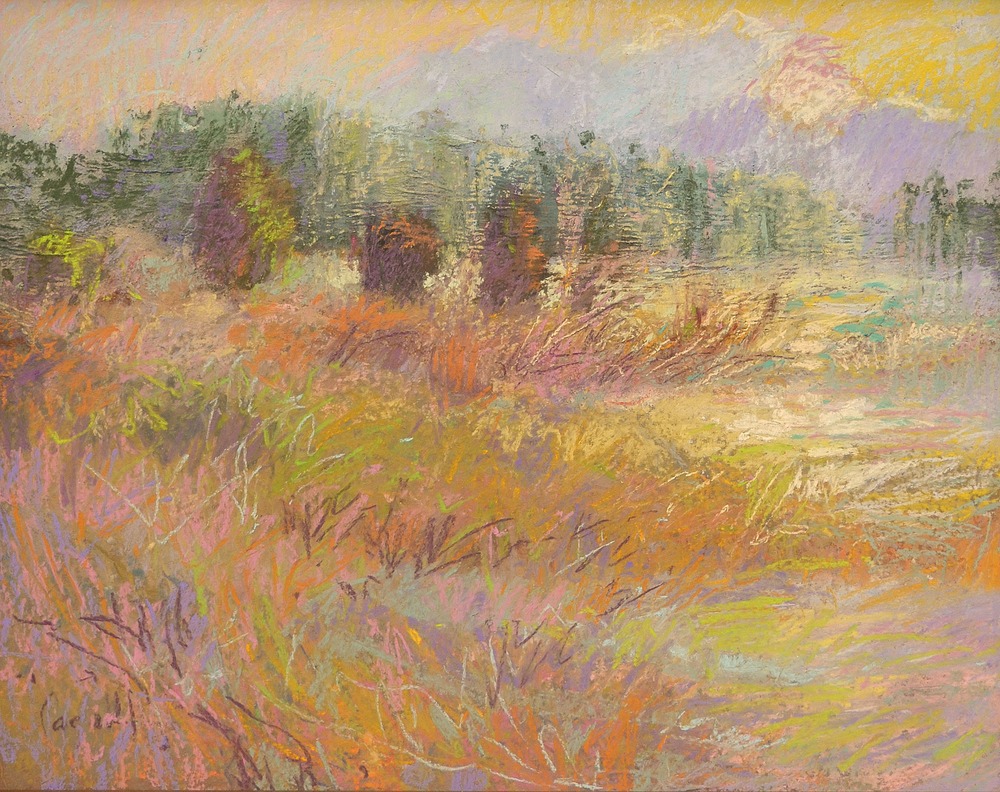 Pastels
Pastel Paintings and Drawings should be framed under conservation glass, with a spacer or mat between the surface of the painting and the glazing. Avoid hanging pastels in humid environments. Handmade pastels are created of pure pigments from the earth, sugar-like granules held together with water, rolled into cigar-sized sticks and air dried. Applied to a rough or sanded surface, the crystalline granules refract light, pure spectrum color, brilliance illuminated. As you move, changing the angle from which you view the painting, the wavelengths of light move with you, giving the painting a vibrancy not found in other media.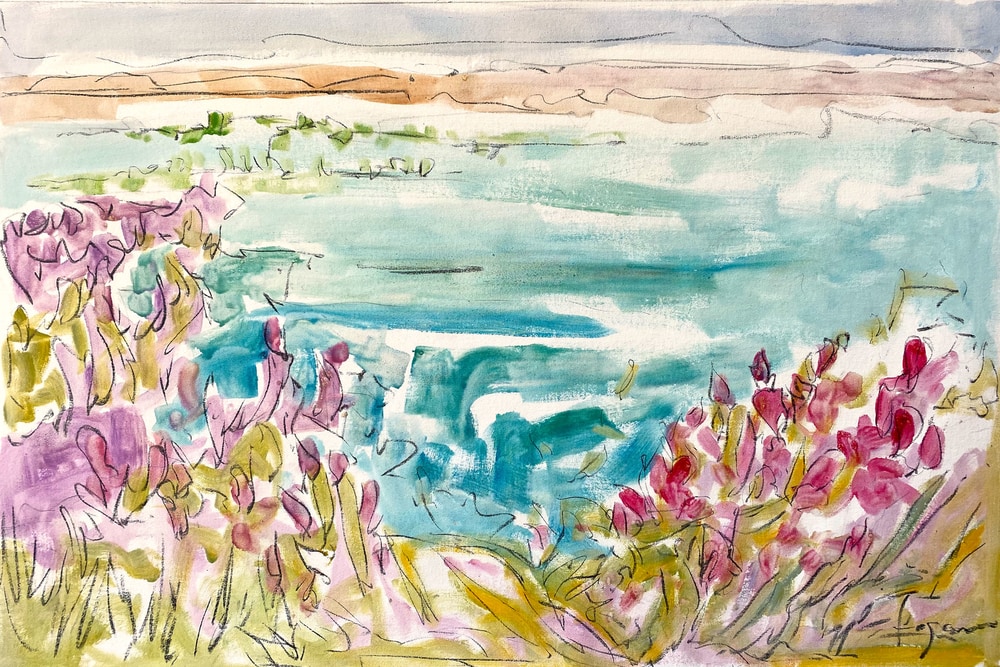 Mixed Media Paintings
These one-of-a-kind, hybrid originals are half drawing, half painting. Mixing media, I use soft willow charcoal and oil paint on archival canvas panels. These original mixed media fusion works are sealed with satin varnish, no glass is required. Dust lightly with a soft brush to clean. See individual artwork for more details on the specific piece.
My Fusion technique stems from 20 years of working almost exclusively with pastels. Moving to oils, I longed to capture the gesture and intensity of pastel in paint. I experimented with many mediums en plein air and in the studio. During a 2013 Artist Residency at Musee de La Grande Vigne in Dinan, France, I developed my fusion technique with willow charcoal and oil wash.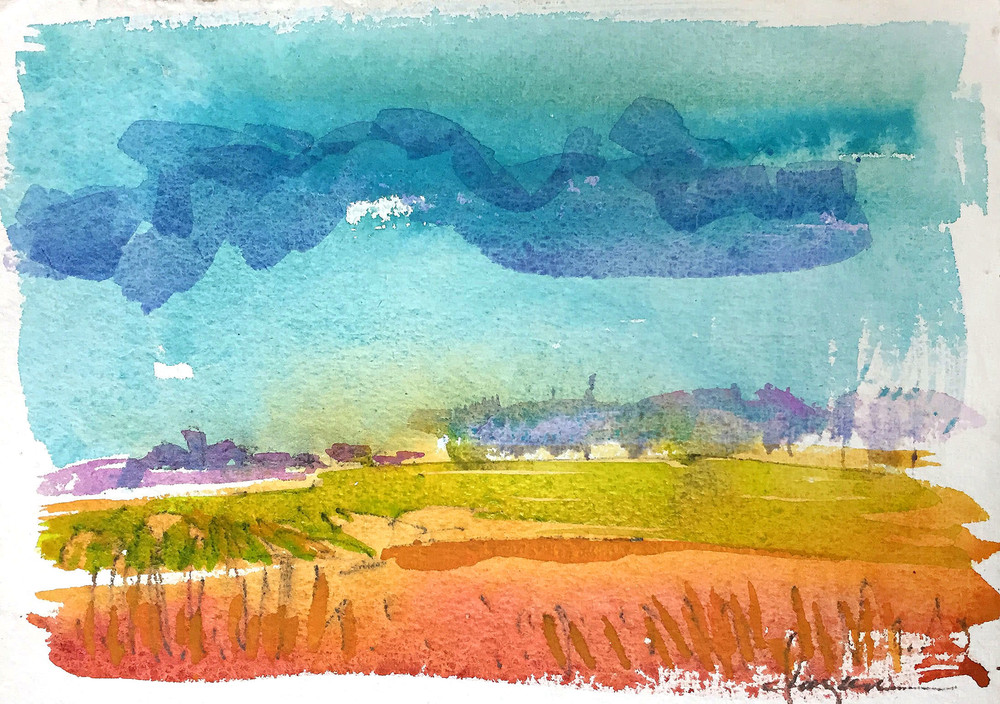 Watercolor Paintings
Watercolor paintings on paper should be framed under conservation glass. Hang away from direct UV light. Pigment distribution on paintings created with watercolor is thin, and more susceptible than other heavier media like oil or acrylic, or pure pigments of pastel. Conservation glass has a UV filter, however it is wise to keep these delicate paintings away from direct sunlight.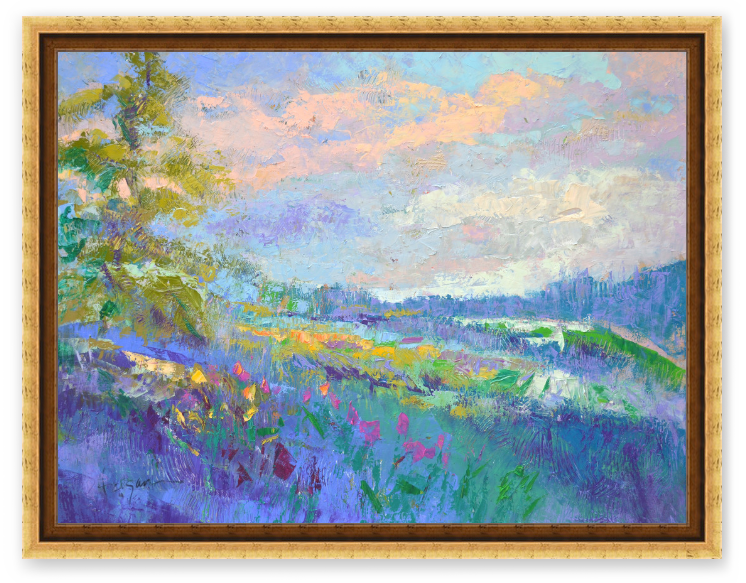 Limited Edition Prints
All of my Fine Art Prints are created with highly-pigmented, archival inks, rated to stay vibrant and true for a hundred years. I print only on archival cotton canvas and archival watercolor paper.
Works on Canvas do not require glass.
Works on Watercolor Paper should be framed behind glass. Be sure your framer uses acid-free, archival materials to ensure no harm comes to your artwork. Frame prints behind glass and use a lint-free cloth to clean either surface, and be sure to spray cleaning solution on the cloth—not the piece itself. Ultraviolet protection and anti-glare options are available. Also, avoid hanging in direct sunlight or in settings that are very humid.