come visit!
studio shopping tours
Come experience the sacred creative space of my studio by the pond. Located footsteps from the Chesapeake Bay in southeastern Virginia, you'll feel the Light surrounding my sunroom studio and garden that inspires my paintings.

This is where it all happens! Come stand face to face with your favorite painting and feel the colors embracing you with vibrant energy!!!
Shop my stash of original oil paintings, pastels, and watercolors. I do not stock prints at the studio! These are available only on the website. Scroll down to schedule your visit.
Experience the blessing this november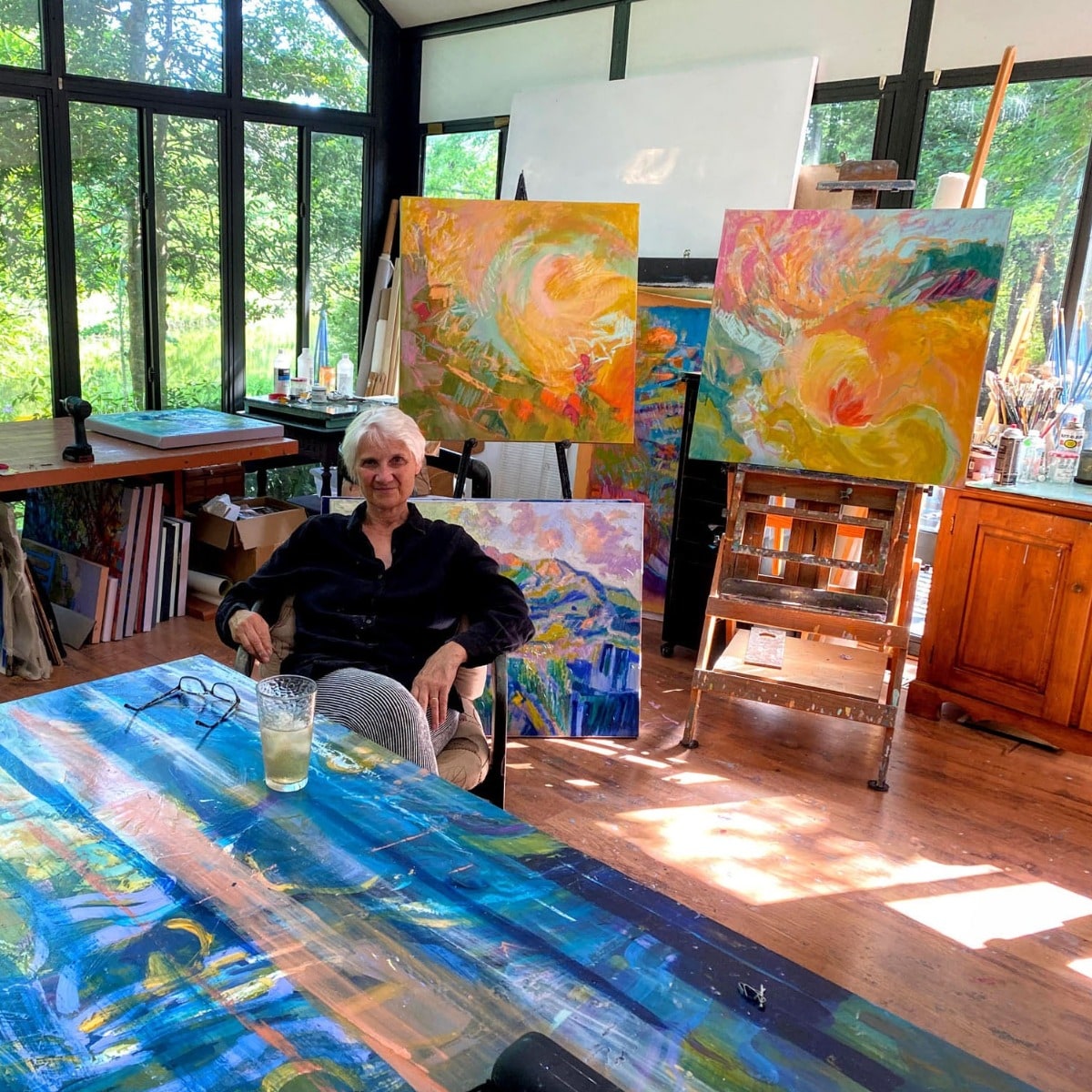 Experience The Blessing as you stand face to face with a mirror of the soul's brilliance in this larger-then-life commissioned oil painting ~ five by six feet.

Radiant colors of sunset reflected on shimmering wet sands feel as though you can walk right into the painting!
The Blessing will only be here for a very short time. She's on her way to her beautiful new home on the coast of North Carolina!
Come feel the vibrant colors in person during November!