I never promised a Rose Garden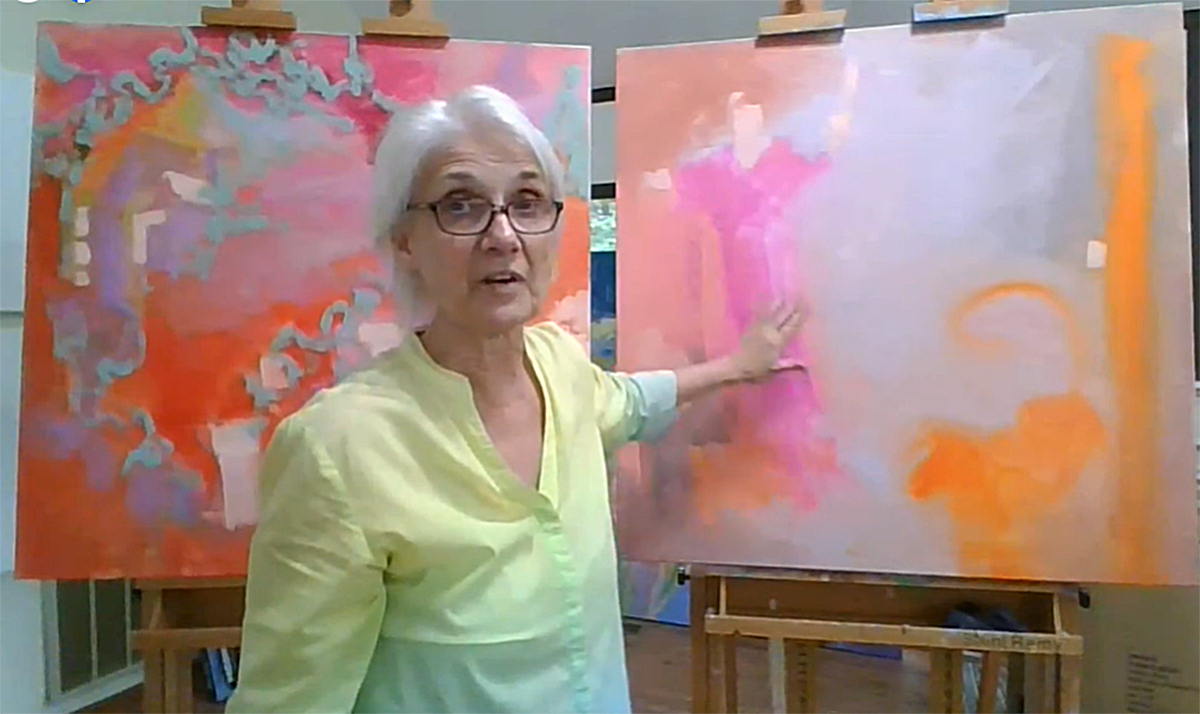 Oh! but you did!
So convinced of the promised garden, excavating has become an integral part of my creative process. I used to think I'd made a mistake, to have to scrape and repaint canvases twice, three times, or more. Now I understand 'to everything there is a season.' Ripening fruit takes many seasons, for some species a lifetime.
A painting called Blooming Dream was back on my easel for the third time in as many years. Curious to see what I'd titled her the first time, I peeked on the back of the canvas. There my haiku prayer sprouted.
Rainbow of my soul,
color me verdant, heart full,
blush, passion fruit, feast!
Oh! maybe 'tis my season?
I grabbed my trowel and mixed my favorite coral vermilion with translucent medium, spread it and painted out the goddess face ~ and then she rose.
The creatrix rose within me, into my drawing hand, flowing wildly in swirls of healing vibrant orange, coral, rose, opera pink, turquoise, meadow, and verdigris. I was in the light with her, impassioned, feeling no pain.
I'd pondered the notion of painting back into this coral pink garden with the goddess peeking out for two years. This June my garden bloomed with fragrant coral roses. Overnight, every single leaf turned black! Stupefied at why voles would eat only my coral vermilion rose, I sat alone in my garden. I too feel cut off at the roots, it's undeniable.
Ella was born on my birthday in June. I'd been preparing a painting to gift her, a hollyhock as jolly as I felt anticipating her arrival. Just before she was born, deer ate the hollyhock buds and my son cut all ties to his brothers, father, mother, uncles, aunts, nephews, nieces, all of us. The entire family tree decimated overnight. We were devastated.
An excruciating year has passed. Hoping, I sent Ella a pastel of the marsh sunrise called New Morning for her first birthday, no acknowledgement. I am numb to my toes!!! To feel this pain is unbearable, I cannot stand at the easel for the ache in my legs. An abundance of blue paintings fill my studio. How can I possibly repaint them all when I can barely stand to paint one?
Each day I find a little courage to share my story with one person, and I hear yet again another who shares my pain, anguish of the heart. The world is full of it, I am not alone.

So many offer prayers and I FEEL YOUR LIGHT!!! I feel your colors glimmering hope in this dark time. You have shone your light on me and because of you I see The 'Rose' Garden.
In The 'Rose' Garden, I open my creative bubble to embrace all of you with my colors as I paint. Rose symbolizes love, pure white, blush pink, coral, pastel yellow, cherished rose, and delicate hope with tinges of possibility and miracles of the heart.
I dedicate The Rose Garden to Ella. May she one day know her grandmother loved her. And to my son and all of you; mothers, grandmothers, sisters, brothers, daughters, sons, fathers, and grandfathers who know the pain ~ may you too taste the healing colors of your heart.
Passion Fruit
ORIGINAL FUSION HEARTWORK
In a flash my story fused with a painting called 'to everything a season,' a drawing called 'flourish' to create a heartwork called Passion Fruit with its own healing haiku.
Let love in, dear heart
to everything a season
flourish passion fruit
In a heartbeat, my artistry coalesced all my loves into a singular expression. Training as a fine art printmaker, decades as a pastel painter, fiber artist, and oil painter fused with poet, storyteller, and dreamer in a singular healing heartwork. A tingling in my toes raises hope that I can indeed restore numbness by expressing love through my artistry.
Fusion is the reaction that churns at the hearts of stars. Can it be that fusion is the reaction that churns in our hearts as well?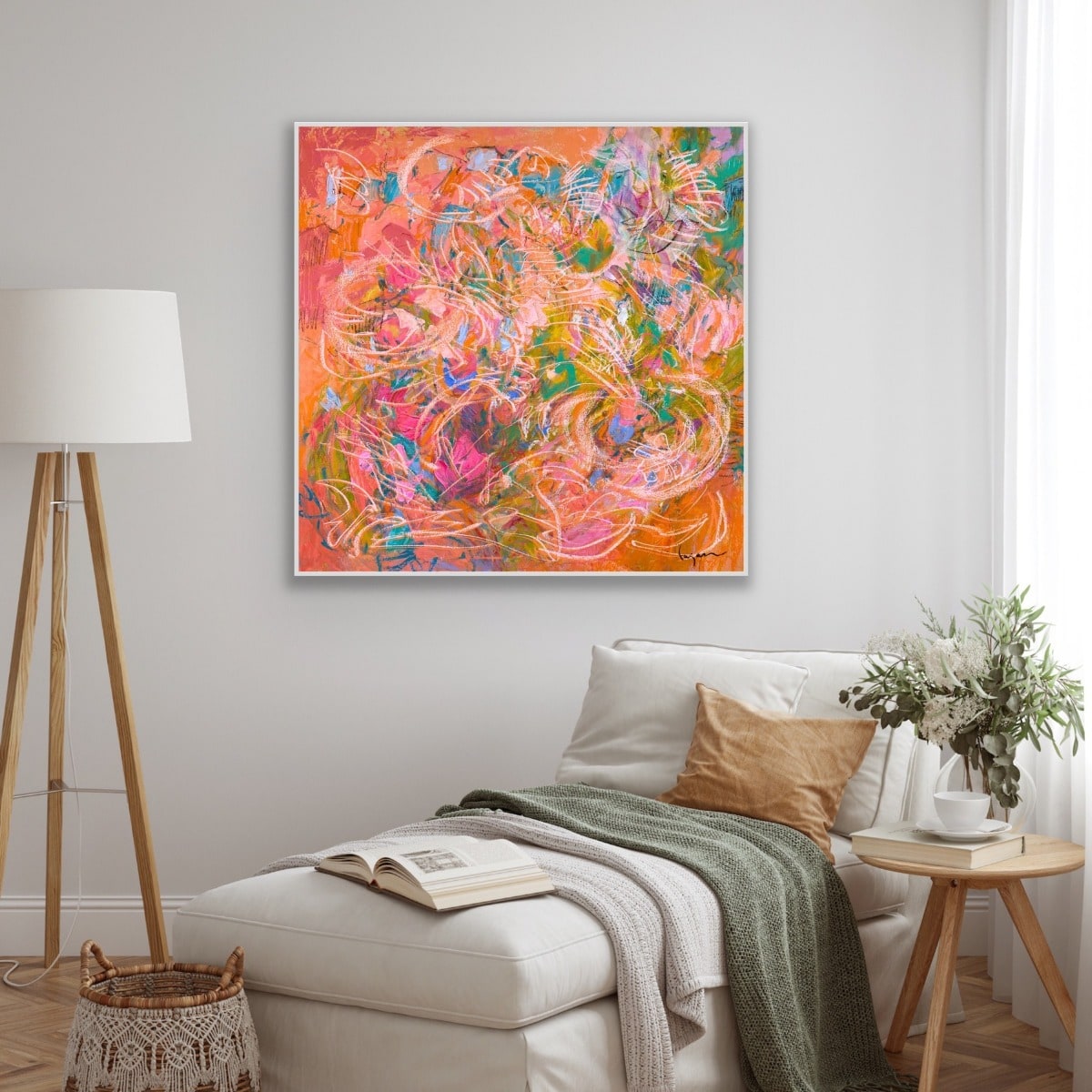 heartwork
At l'Orangerie, I felt the warmth of Monet's colors radiate from his canvas. For a decade since, I seek to feel this healing radiance from my own art.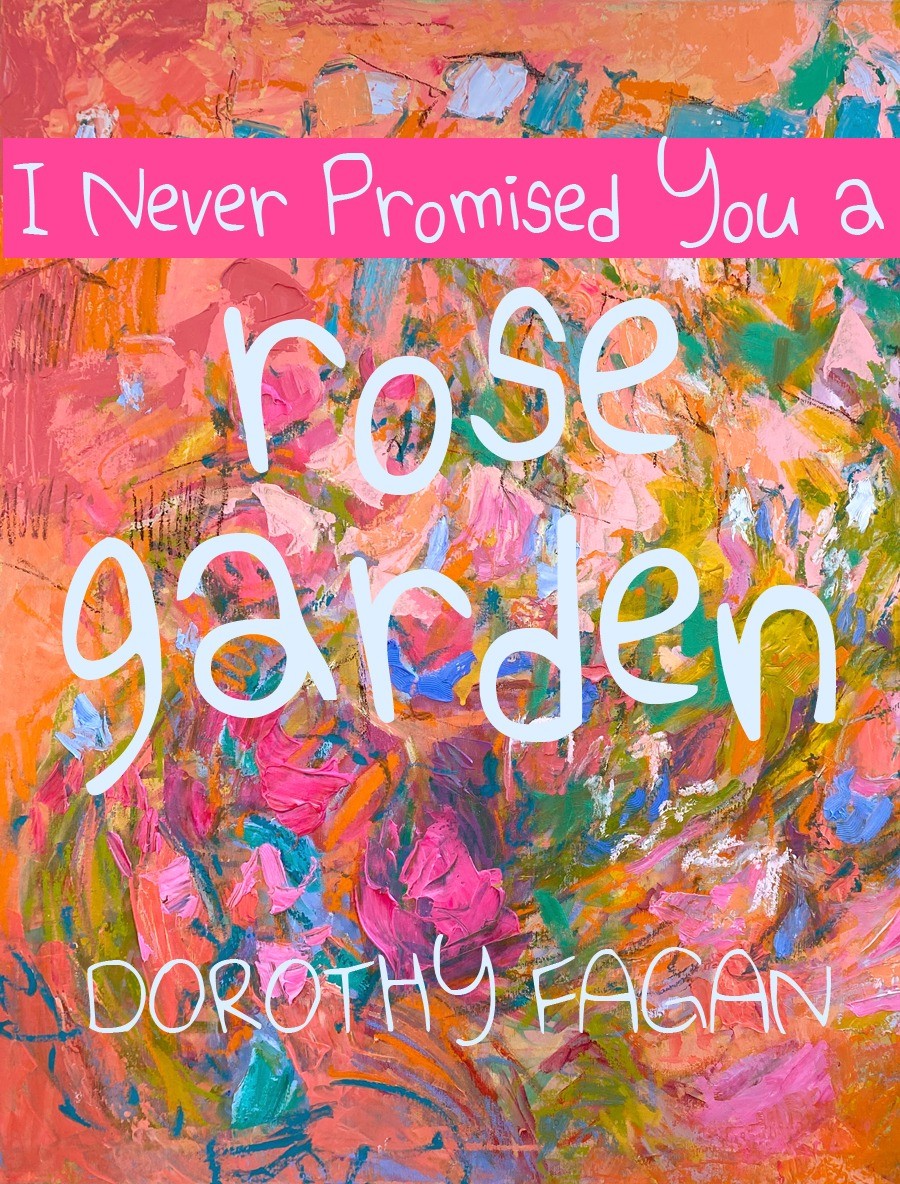 fusion art
A fusion of drawing, painting, printmaking, prose, haiku, and storytelling ~ Passion Fruit comes with a copy of The Rose Garden.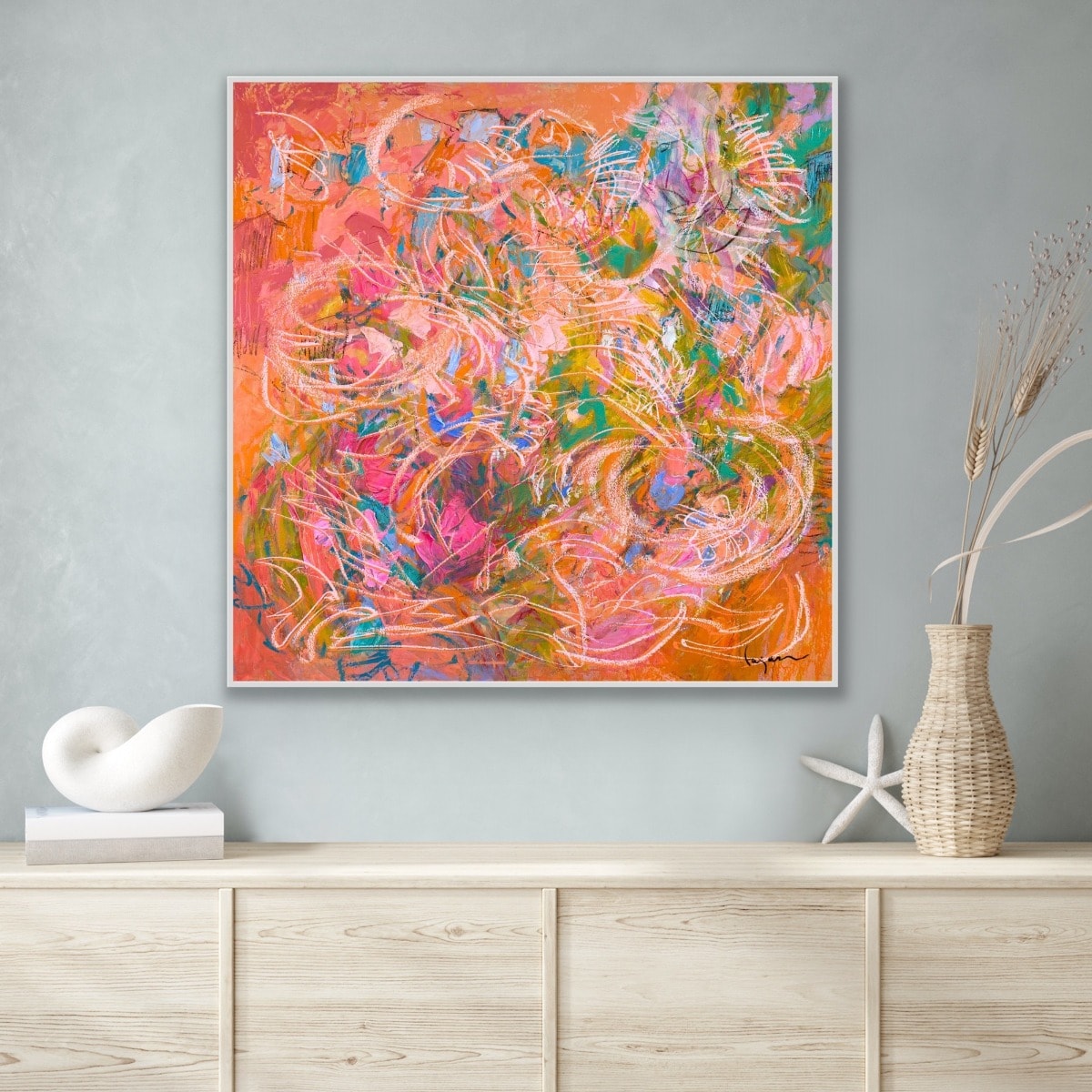 fiber art
Hand painted Belgian linen fiber art panel for upholstery and decor, use it for a headboard, bench, or one-of-a-kind pillows. Or we will stretch it for you on gallery wrap, wired to hang.
AS FEATURED ON