All of my Fine Art Prints are created with highly-pigmented, archival inks, rated to stay vibrant and true for a hundred years. I use only archival cotton canvas and archival rag watercolor paper.
Canvas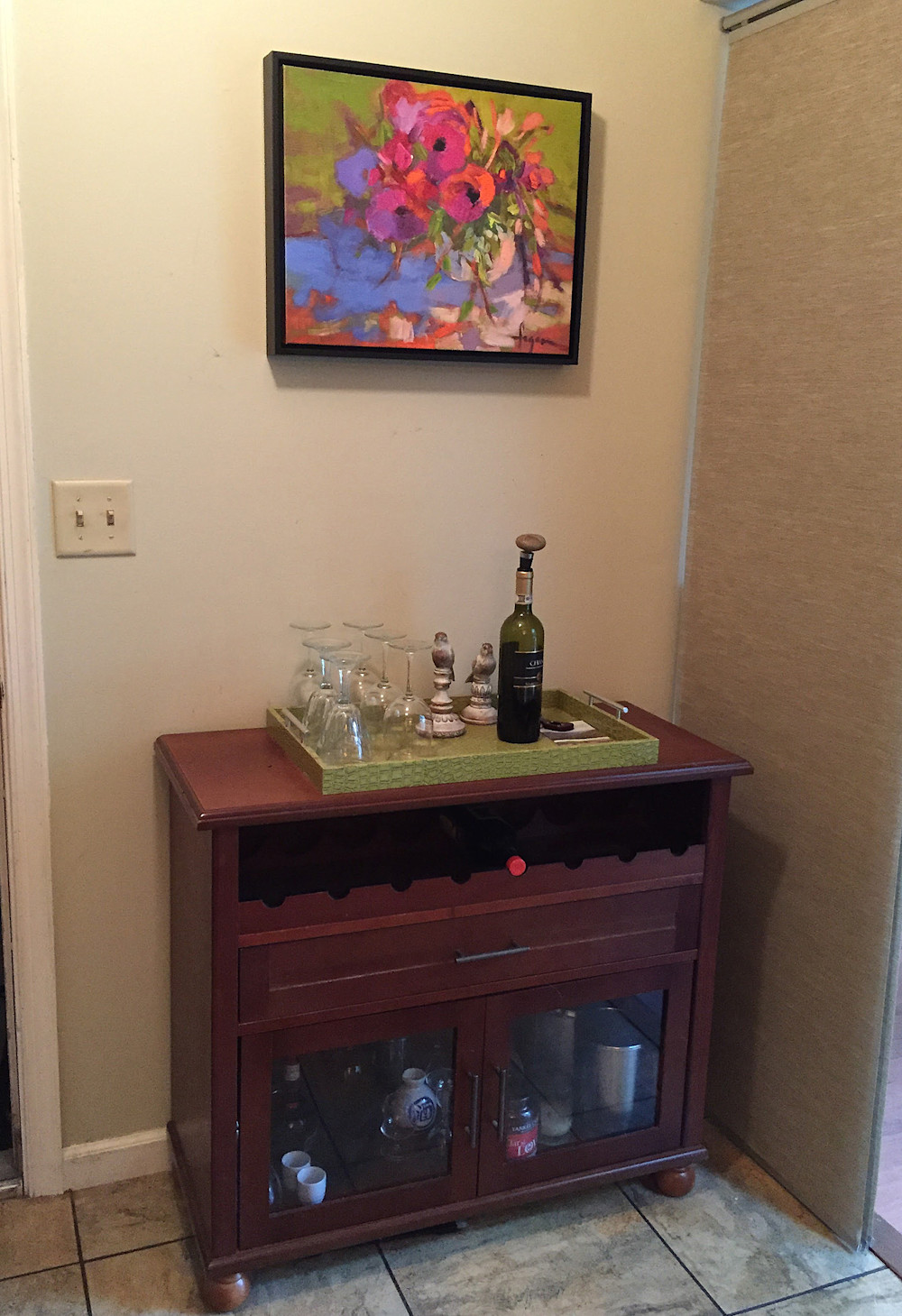 I highly recommend using canvas for most installations. They can be hung "Gallery Wrap" style, with the image mirrored on the edge of the 1.5" deep stretcher bars for a contemporary, gallery look.
Alternatively, you may prefer a solid color edge to match other design elements in your room, and create an edge frame appearance, without a frame.
If you prefer to use a frame, the frames we offer are heavy-weight solid wood construction. Contemporary in style, the float frames blend with most decors. It appears to float around the art because it leaves a space around the art for full view of your art.
If you prefer to have your own framer create a custom frame for your new artwork, I recommend the 3/4" deep stretchers, as this shallower depth will give you a wider selection of mouldings at the framer.
Works on Canvas are generally more durable than works on paper, and DO NOT require glass. All of my fine art canvas prints are coated with a non-yellowing UV resistant varnish for protection, durability, and long life.
Watercolor Paper
I use only the best archival watercolor paper for my limited editions. The pigmented inks stay true to color for up to 100 years.
Works on paper are generally more delicate than works on canvas and should be framed behind glass. Be sure your framer uses acid-free, archival materials to ensure no harm comes to your artwork.
Frame prints behind glass and use a lint-free cloth to clean either surface, and be sure to spray cleaning solution on the cloth—not the piece itself. Ultraviolet protection and anti-glare options are available. Also, avoid hanging in direct sunlight or in settings that are very humid.