joy's garden
enter the creative heart
of expressionist colorist
artist dorothy fagan
healing art for america
touch the

peaceful heart
within.
In a painting called Dream'd a Wish, Dorothy Fagan prays for peace with each stroke of her paintbrush. Transforming emotions into vibrant colorful garden landscapes, she creates Joy's Garden, her gift of healing art for America.
She first began praying with color in private gardens as her mother battled cancer three decades ago. Imagining her canvas as a mirror, she balances emotional colors ~ warm and cool, light and dark, creating harmony in her own body of reflections ~ transforming trauma and loss into healing art for a world in need.
"I draw imagery from memories, dreams, and snippets of day to day life ~ translating sparks of the Creator's Light into thick strokes of paint. Quietly I begin receiving delicate veils of color, washing translucent glazes, etching and carving lines and textures with a palette knife . . . until I feel a visceral kind of peace.
"If I've done my job, you will feel it too, peace and harmony rising within, becoming ever more present as you breathe . . . each . . . color . . . in.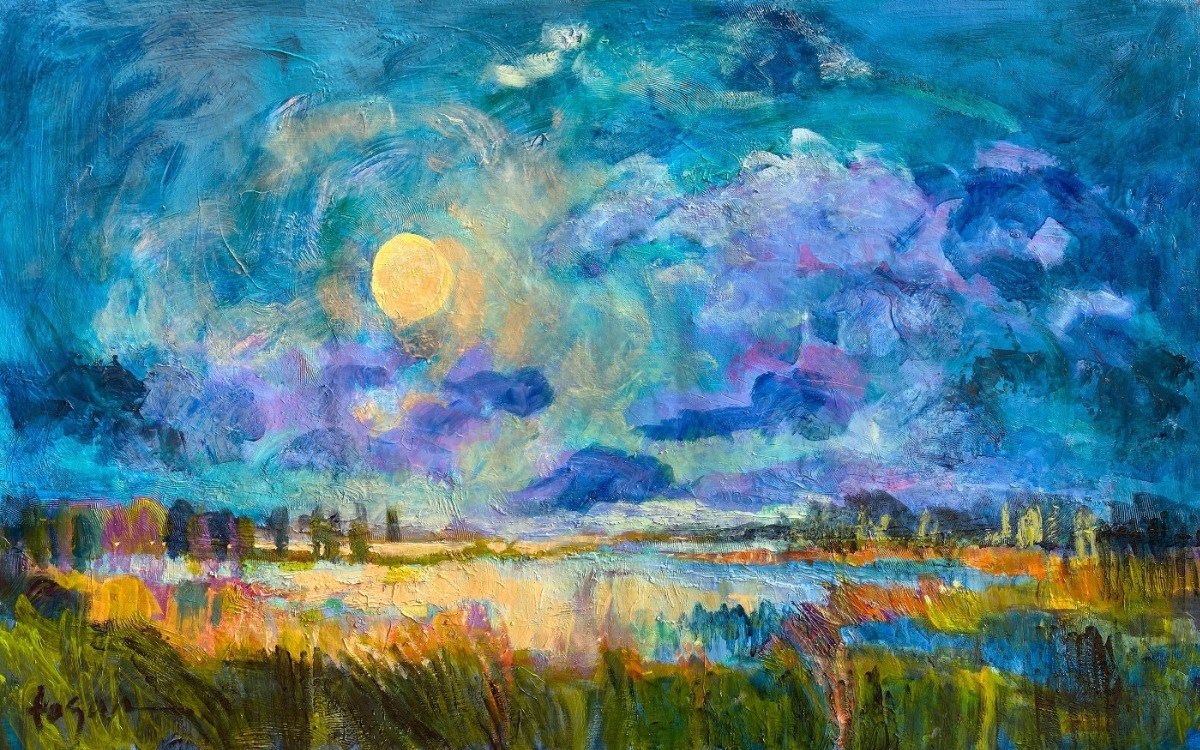 dream garden
Meet Me at the Edge of Dreams
This series of paintings calls forth our intuition with swirling blues, turquoise, deep greens, and golden light. Lunar energies encourage the balance of feminine with male energy, as our post-covid world moves into harmony.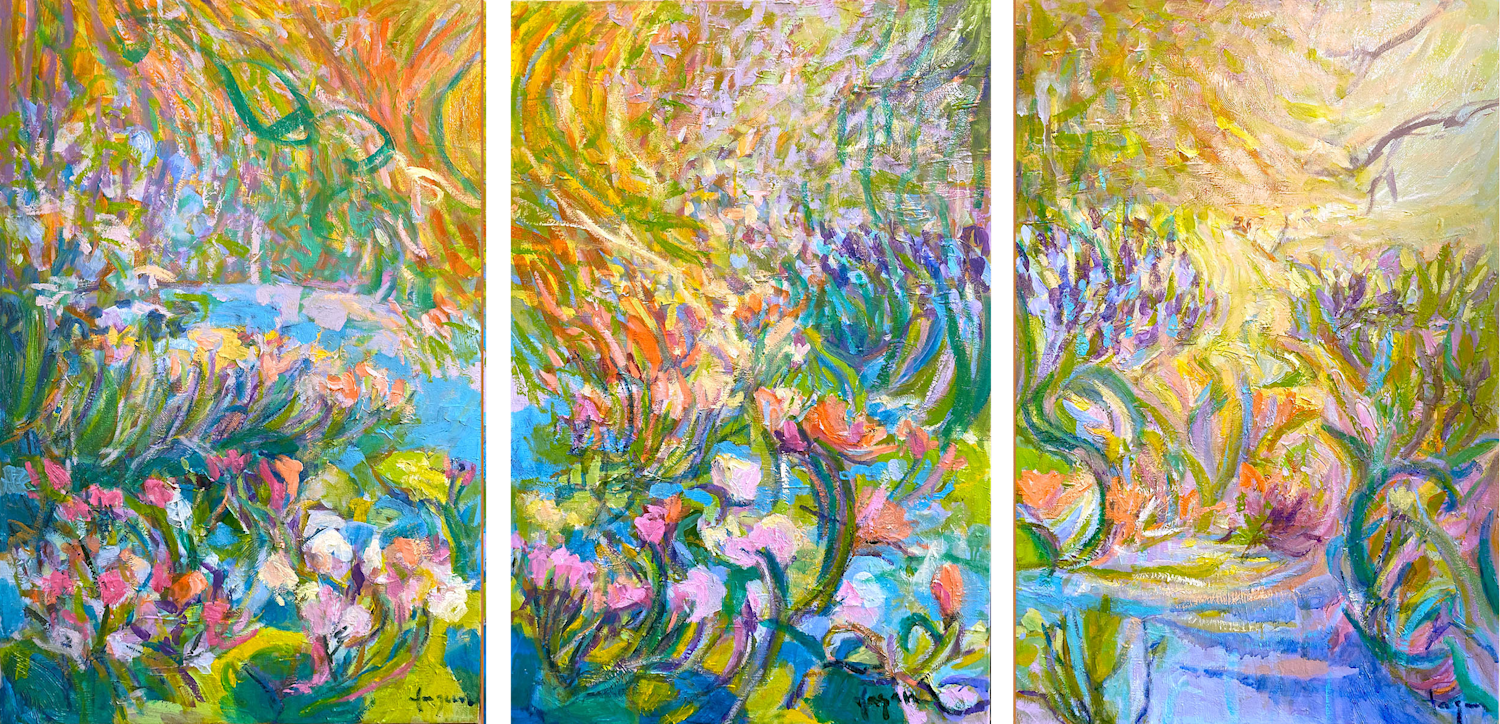 wildflower garden
The Garden of Seven Graces
This series of oil and mixed media paintings calls forth the goddess Iris, who leads us to bliss with her beautiful array of colors.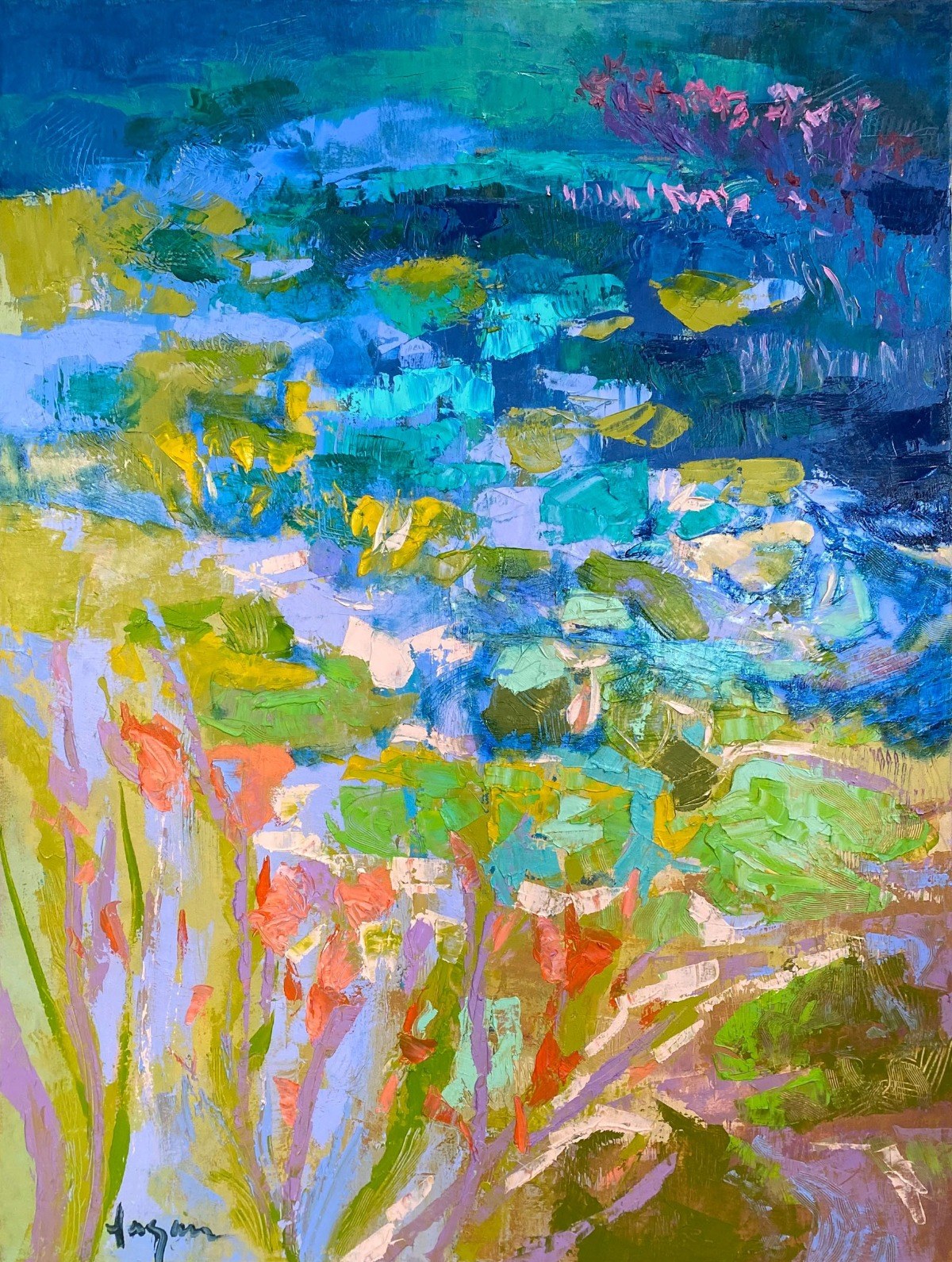 water garden
A Pond of My Own
Waterlilies rise to bloom from muddy waters, reflecting my own healing art journey. My Virginia studio by the pond transforms from a wild pond hidden in the woods ~ to this modern day Monet pond called Joy's Garden.
"I love your work and feel such an affinity for your life and message. There are so many of your paintings I didn't purchase that I wish, now, I had! I am finally getting these and am so pleased. Thank you, so much!"
~ Jeannelle, Boise, ID

"​We are very excited about the decision for you to do a commissioned painting for us! We love the luminous quality of the sky & fields, the bold rooftop colors of oranges, corals & reds, and the deep purples & teal. It is truly the star of our great room space!"

~ MJ & Bob, Richmond, VA

"Creativity is such a journey. We step out, step back, second guess ourselves, and then finally break through and let it speak.
"Yours speaks fluently. Such an expression of color, light and motion."
~ LS, Tennessee

"​The painting arrived today and it's wonderful! It's all there and it's all lovely. Thank you so much!"

~ Kathi, Irvine, CA

connect with your creative soul
Wishing for a more colorful, bold, expressive self in 2021?
Join me in my studio garden!
Dorothy Fagan
EXPRESSIONIST COLORIST HEALING ARTIST
Dorothy Fagan knew she would be an artist in the second grade, when the nuns encouraged her to copy a picture of the Virgin Mary on the chalkboard. As a young mother, she won recognition for her large pastels at Pastel Society of America, Pastel Society of Canada, Copley Society, and the National Arts Club in New York.
But when an assailant's knife threatened her life, Dorothy lost her ability to paint her delicate abstract pastel landscapes. Inexpressible emotions screamed in silence, catapulting her on an incredible healing art journey. Releasing emotions into strokes of pure pigment, she discovered the flow of colors within her could help her find the peace she so yearned for.
Studying painting and music as a child, Dorothy completed her B.F.A. in Printmaking and Painting at East Carolina University in 1974. Robert Bowers Mayo guided Dorothy to look inside herself for inspiration In a ten-year American Masters Painting Mentorship from 1979 - 89.
Fagan's art stands apart in international exhibitions including DressME Milan Fashion Week , HerStory 2020-2021, and Art Ideal, and in collections including; Musee de La Grande Vigne, Dinan, France; U Mass. Memorial Research Center, City University of New York, and Longwood University Art Museum, and numerous corporate and private collections.
Want to know more about Dorothy's colors?
Join her studio garden!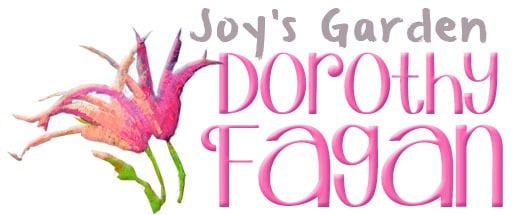 © Copyright 2021 DOROTHY FAGAN