Healing Color
creating environments to uplift people
engaging people in creative healing process
Mixing colors in the mind's eye, viewers automatically engage mind body and spirit in their innate creative healing process.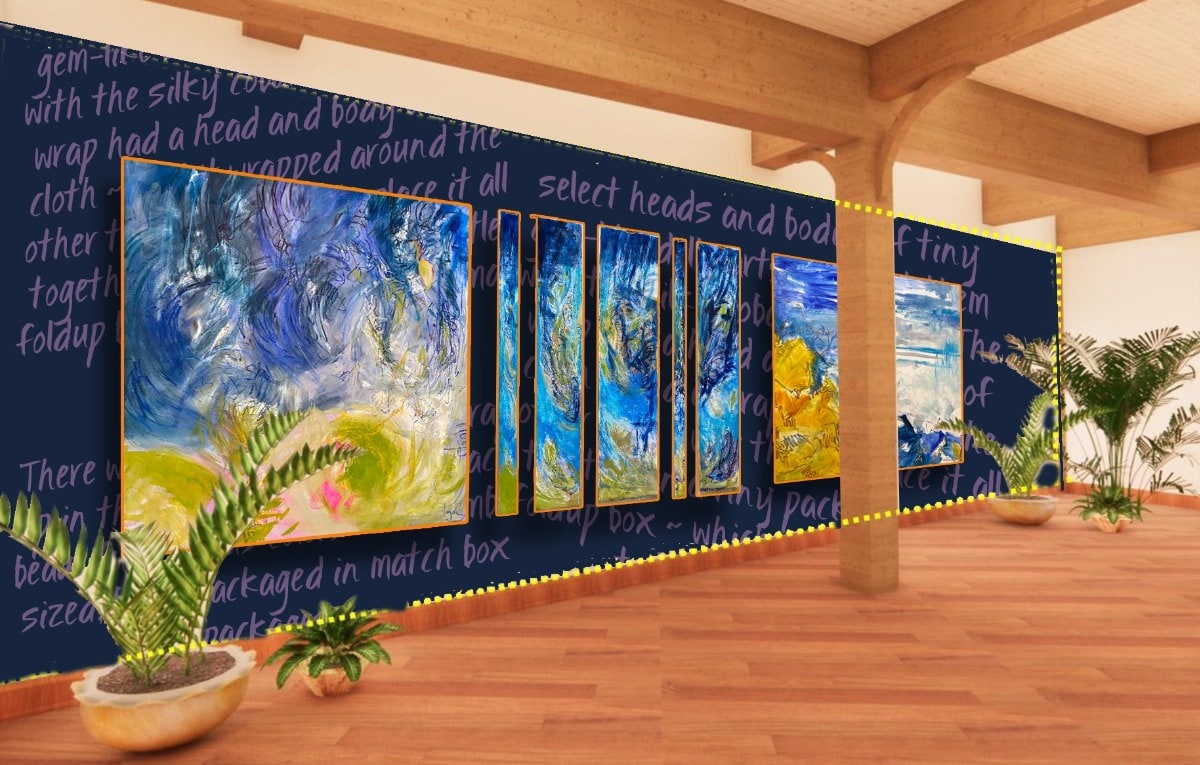 Chakra aligned colors of indigo, violet, and white open the threshold of the 6th chakra, the third eye of intuition and insight, inviting patients and visitors to enter and engage in their own creative healing process.
Indigo Fluid, Hope Glimmers / Join'd we Light the Night
On each side of the painting, a haiku on textile will be hung. Visitors will be encouraged to manipulate the words, touch the textile and engage with the public works in a completely unique way. My goal is to promote a connection between creative making and the viewer; awaken the senses. Being able to touch some of the art is a crucial element that creates a powerful spiritual link: the visitor's immersion can then be total.
bringing people into harmony with earth
Earth colors engage people in grounding themselves, an essential part of the creative healing process.
Grounded earth tones with blues comfort and uplift patients and visitors in the hospital lobby.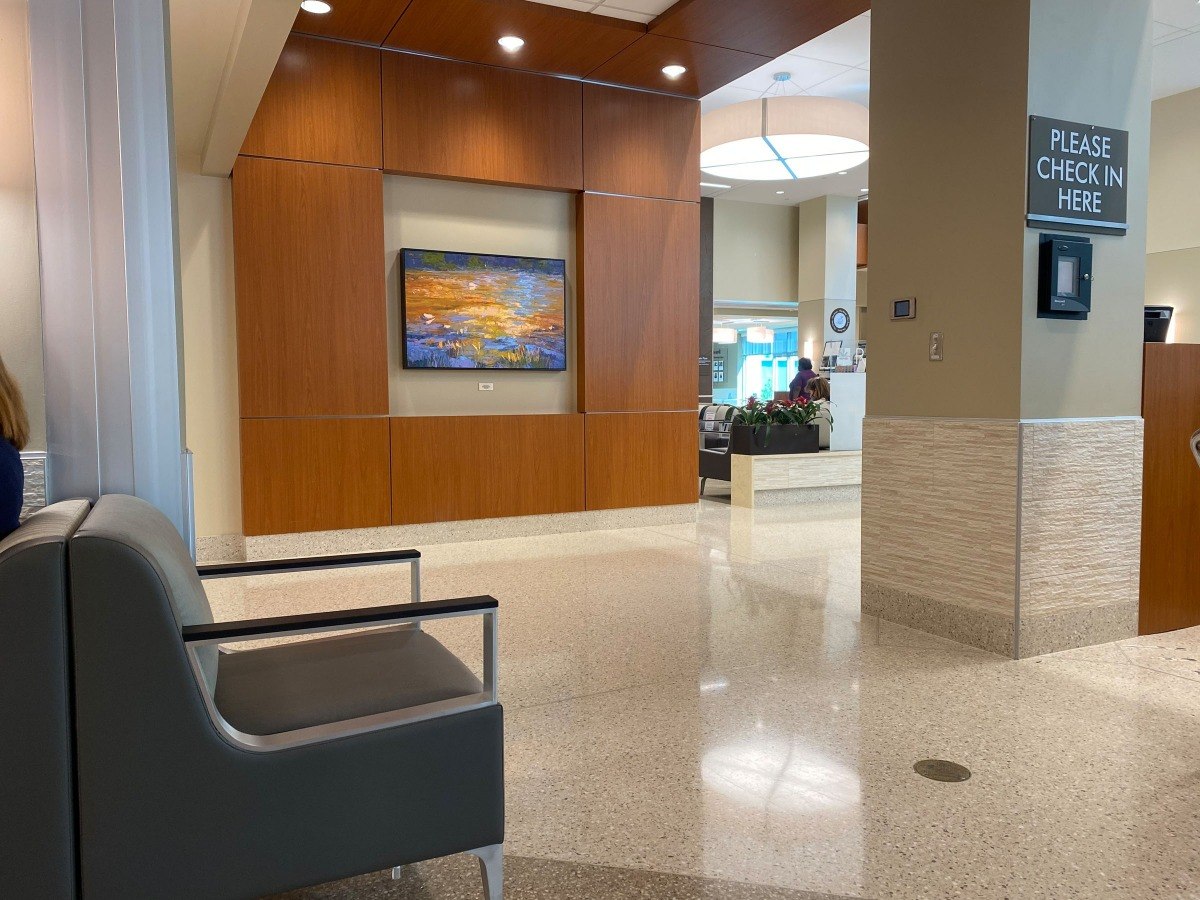 RIVERSIDE WALTER REED HOSPITAL
Abstract river reflects earth and sky colors, bringing people into harmony with earth and spirit.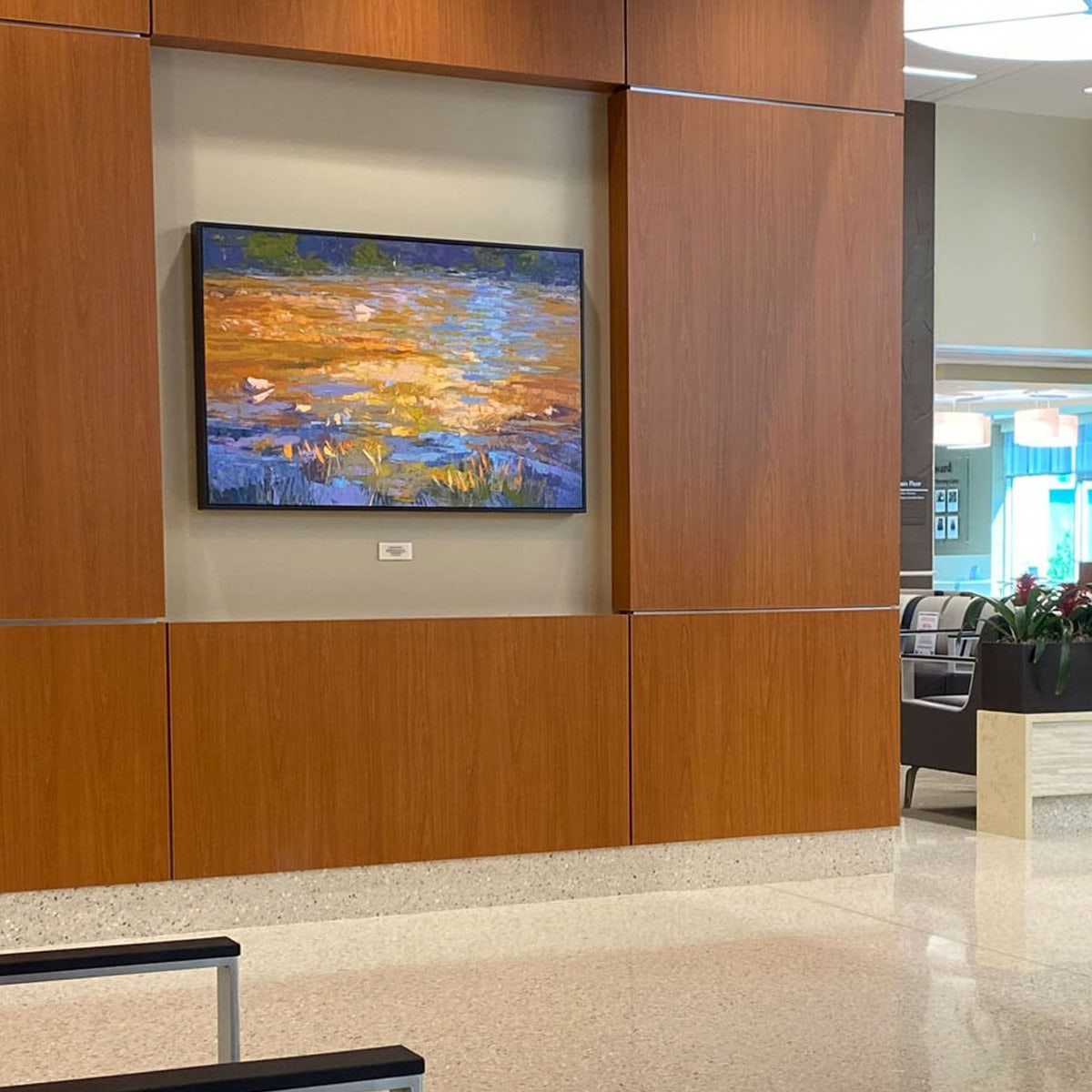 In collaboration with Distinctive Art Sourse, Riverside Health Systems, Bay Photo.
fostering transformation in a homeless shelter
The centerpiece and focus of each room: these peaceful serene artworks will provide vantage points from top down views to grounded walks, acknowledging the viewers' spirit-mind-body wholeness and unlimited human potential. Blue, green, and white with charcoal work together to soothe, uplift, and engage residents in new perspectives as they transition from vulnerable to stable.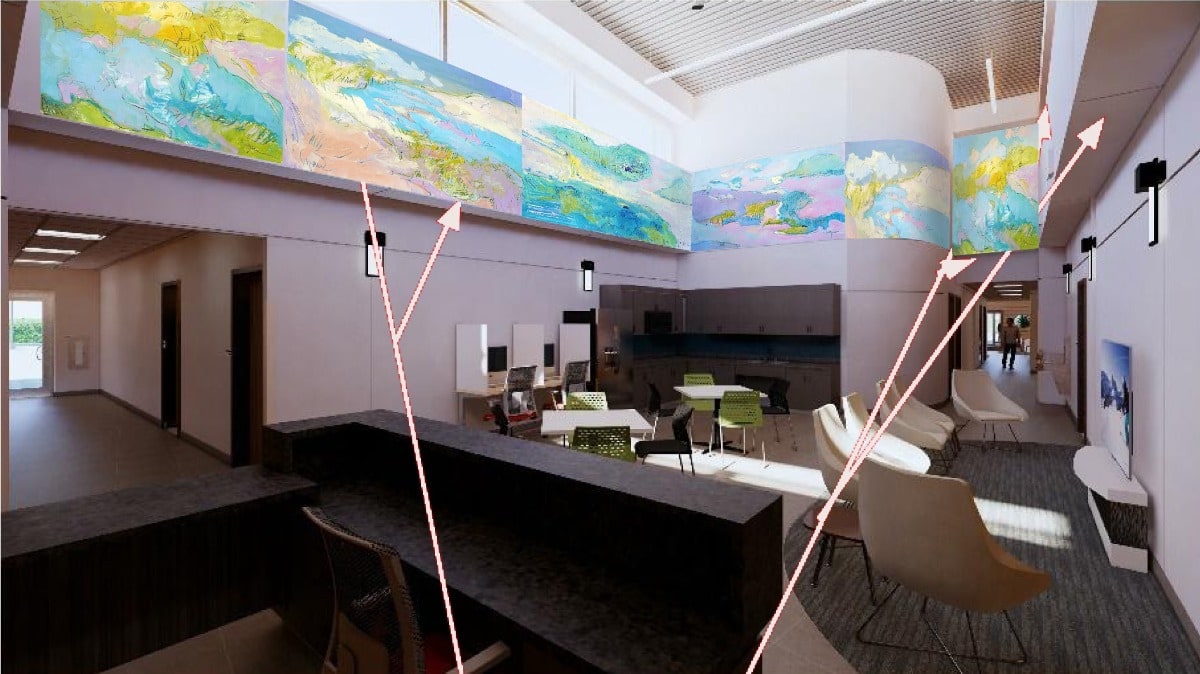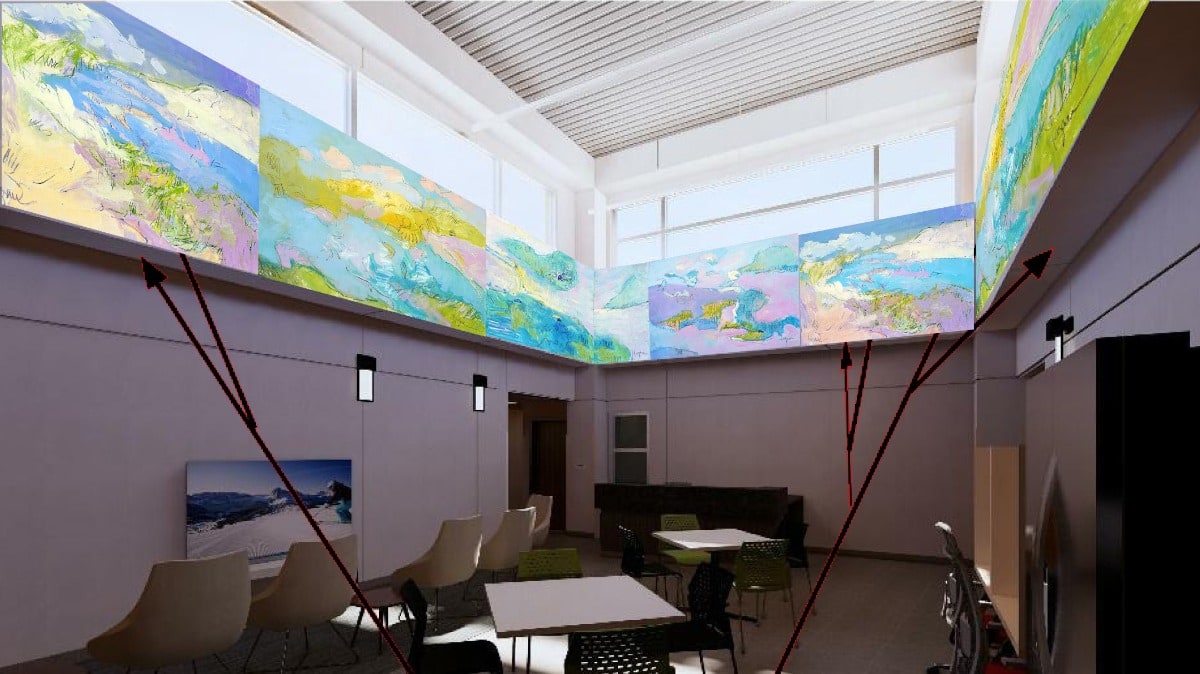 Poetic titles engage viewers in considering their own vantage points, and provide a light-hearted opportunity to step forward in the next stage of life.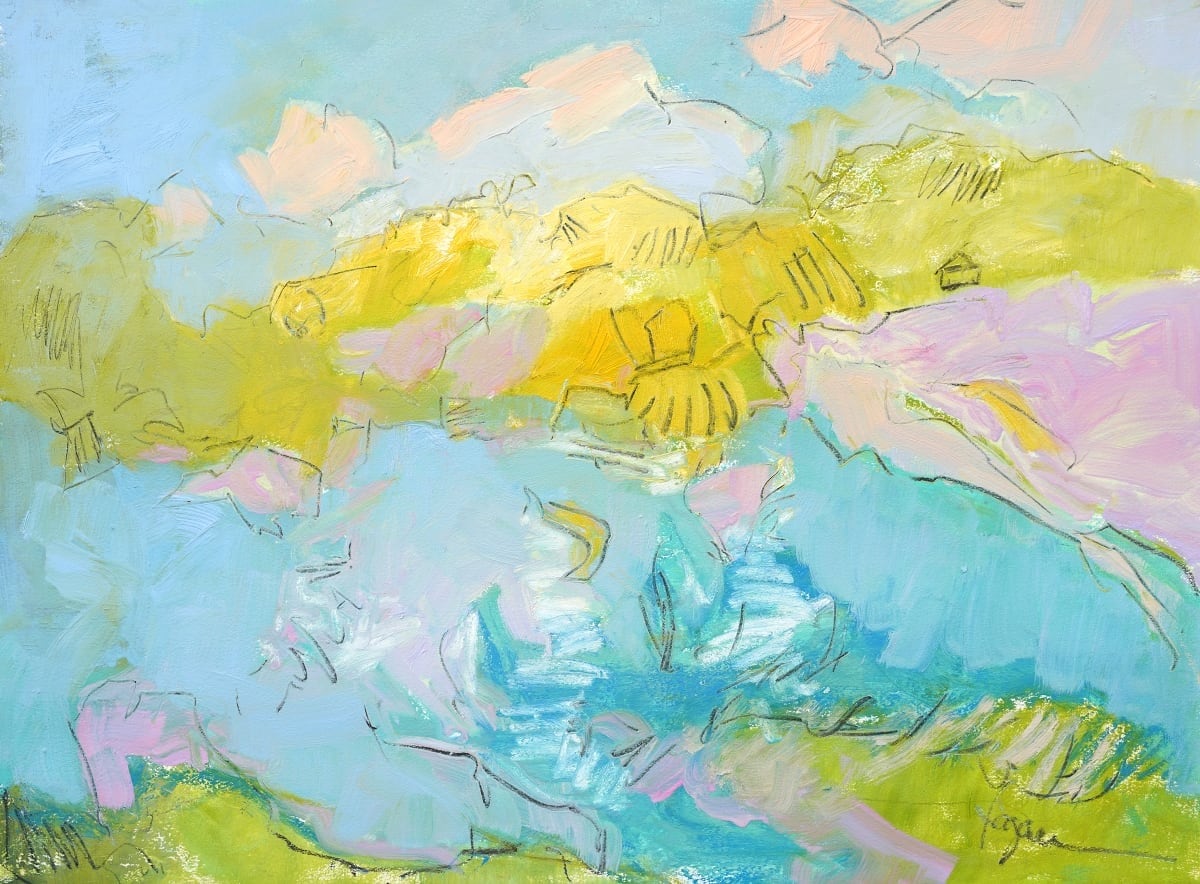 Learning to fly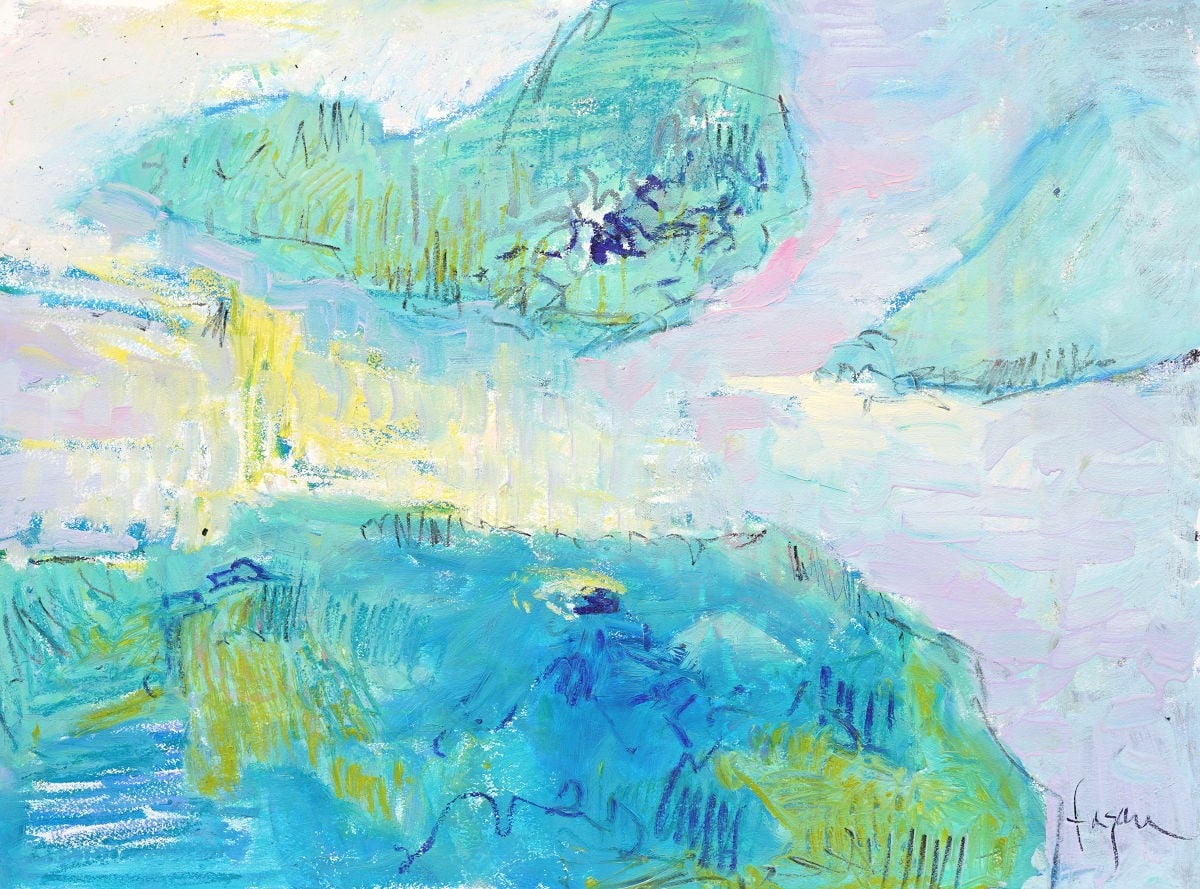 smooth sailing in the heartland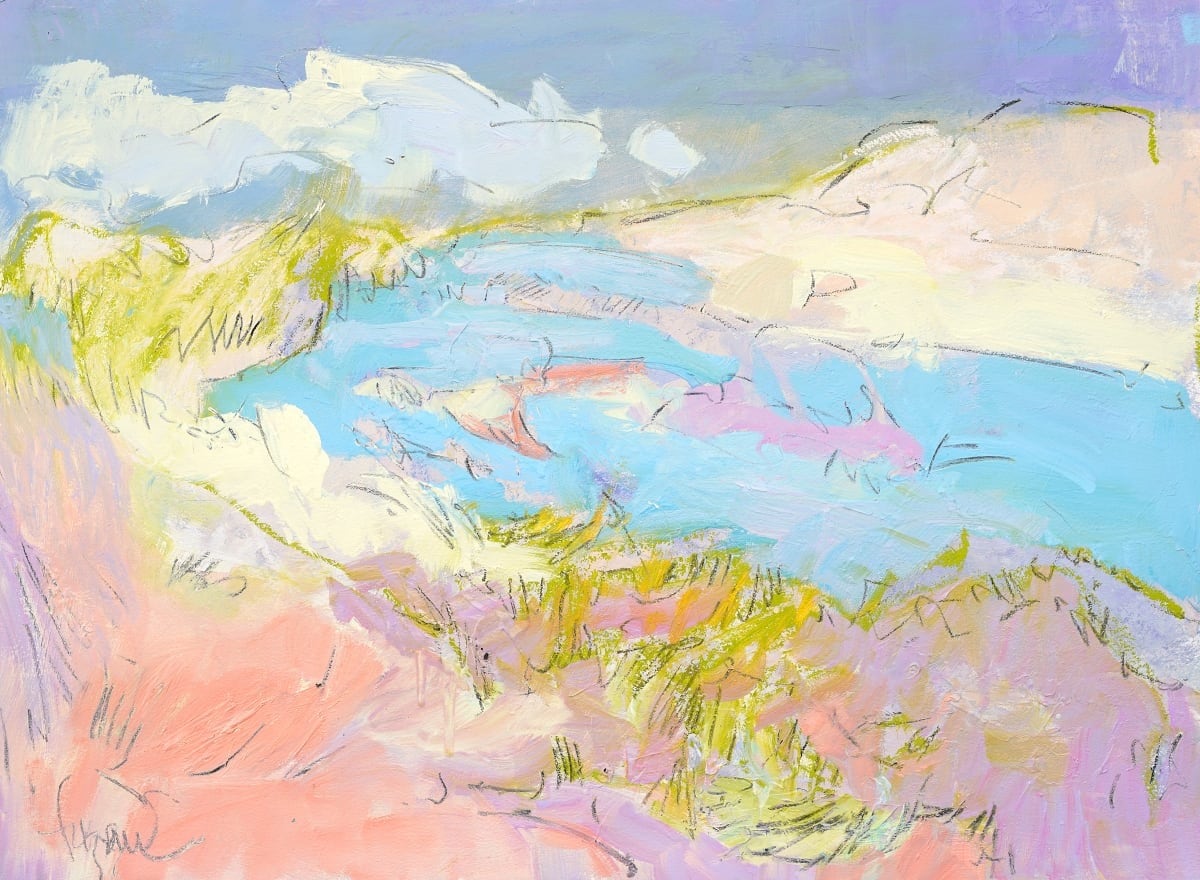 got a hold on me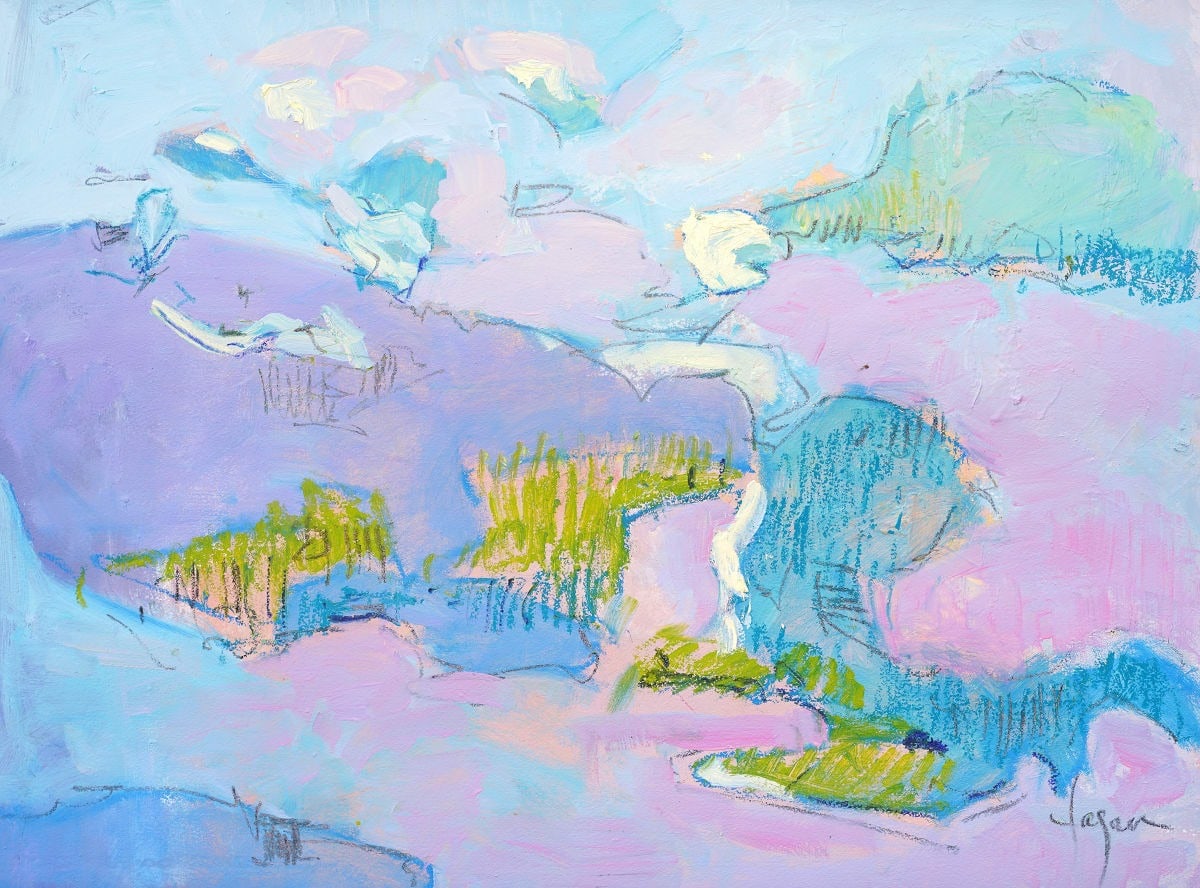 Come to my window
fostering community harmony
Soothing and uplifting blues, greens, and golds of abstract landscapes foster community harmony. Symbolism of river, woodlands, meadow, pond, and sunlight gently suggest interpretive earth harmony ideals.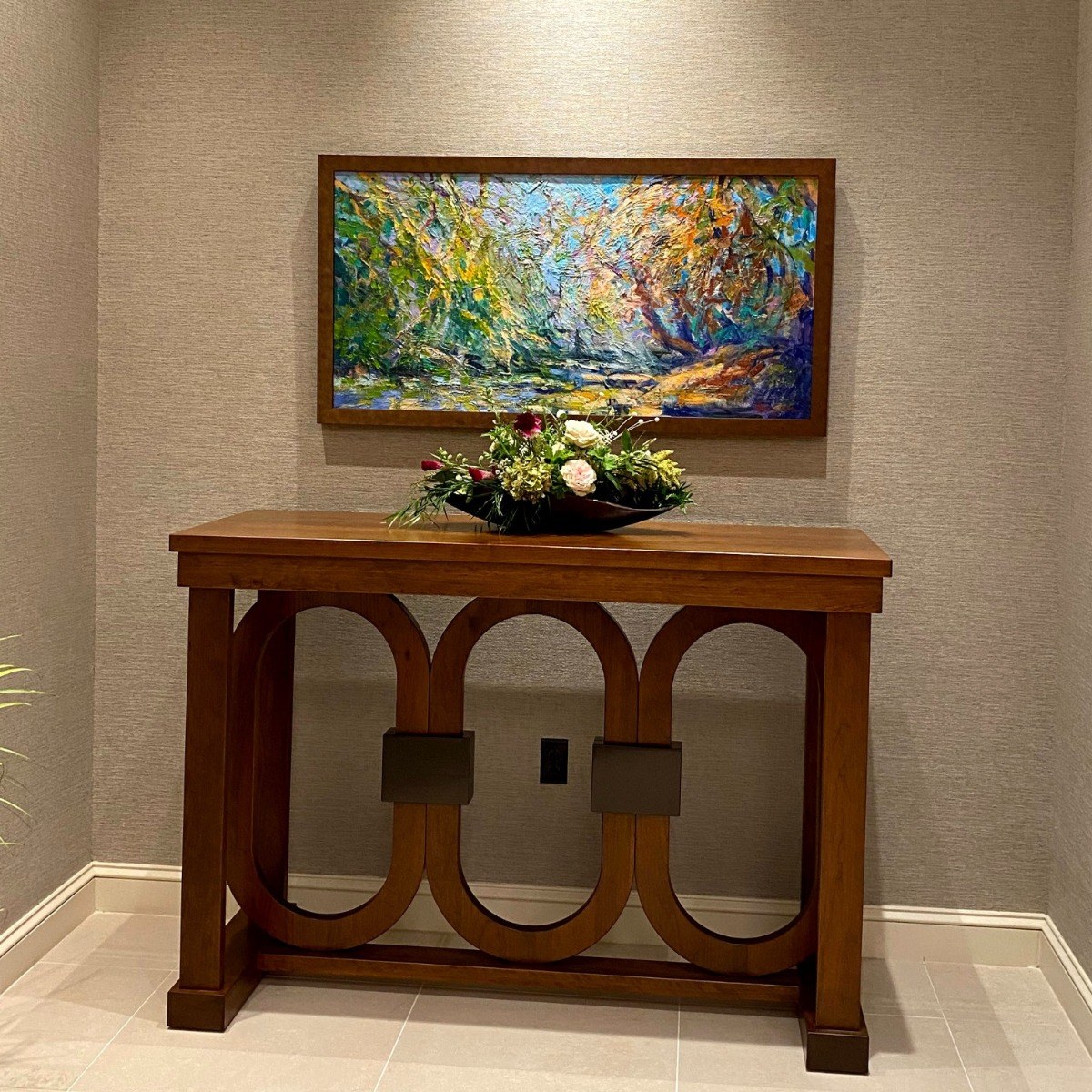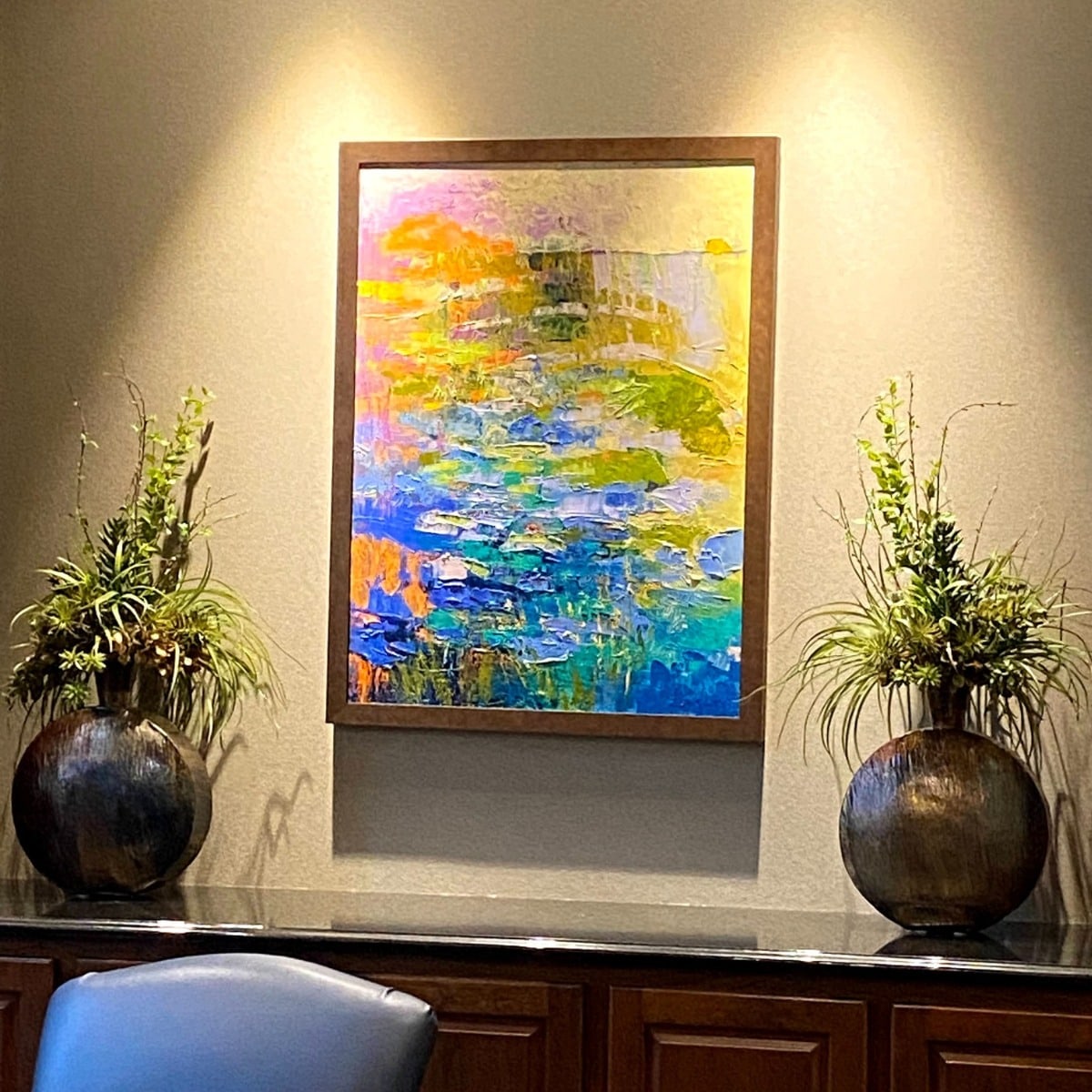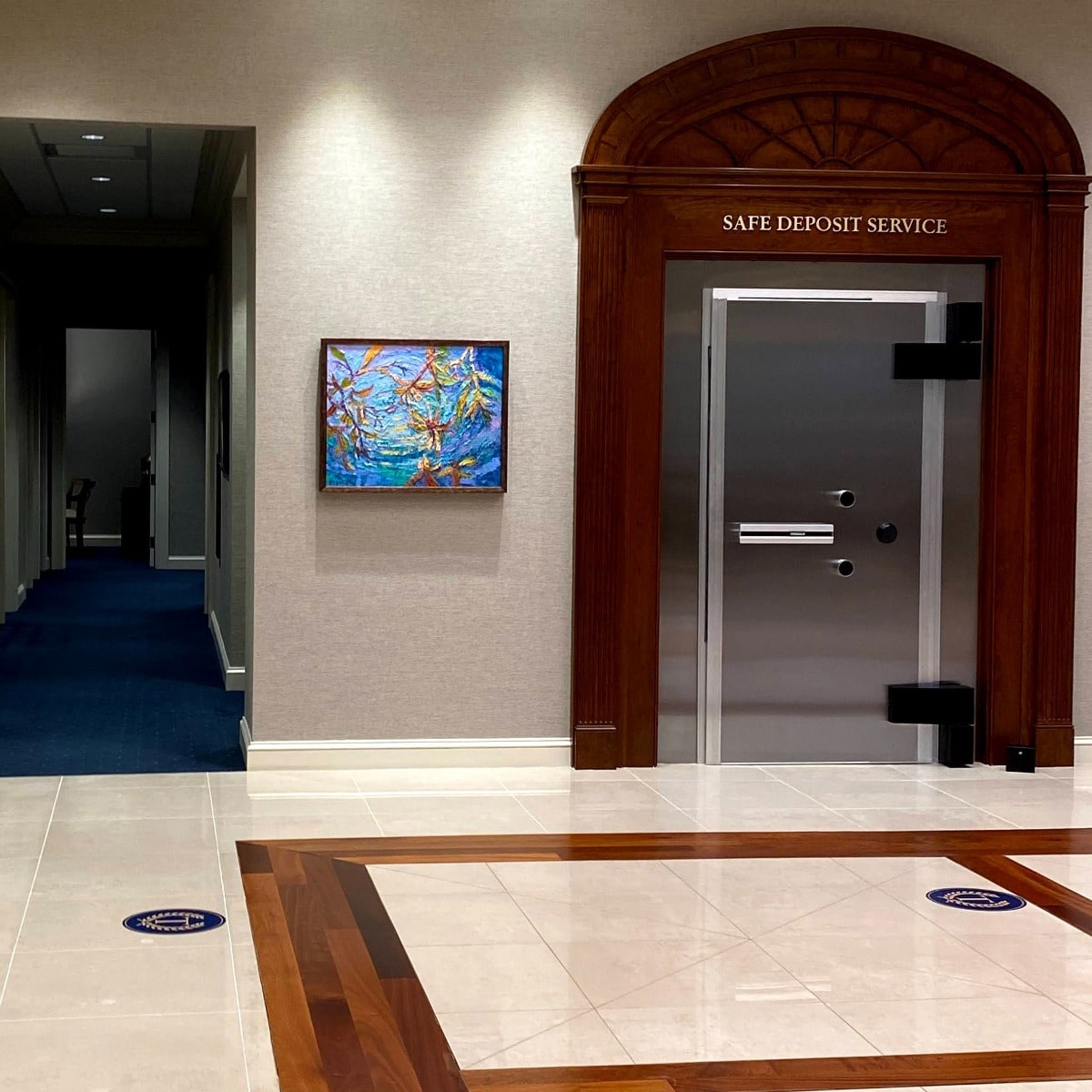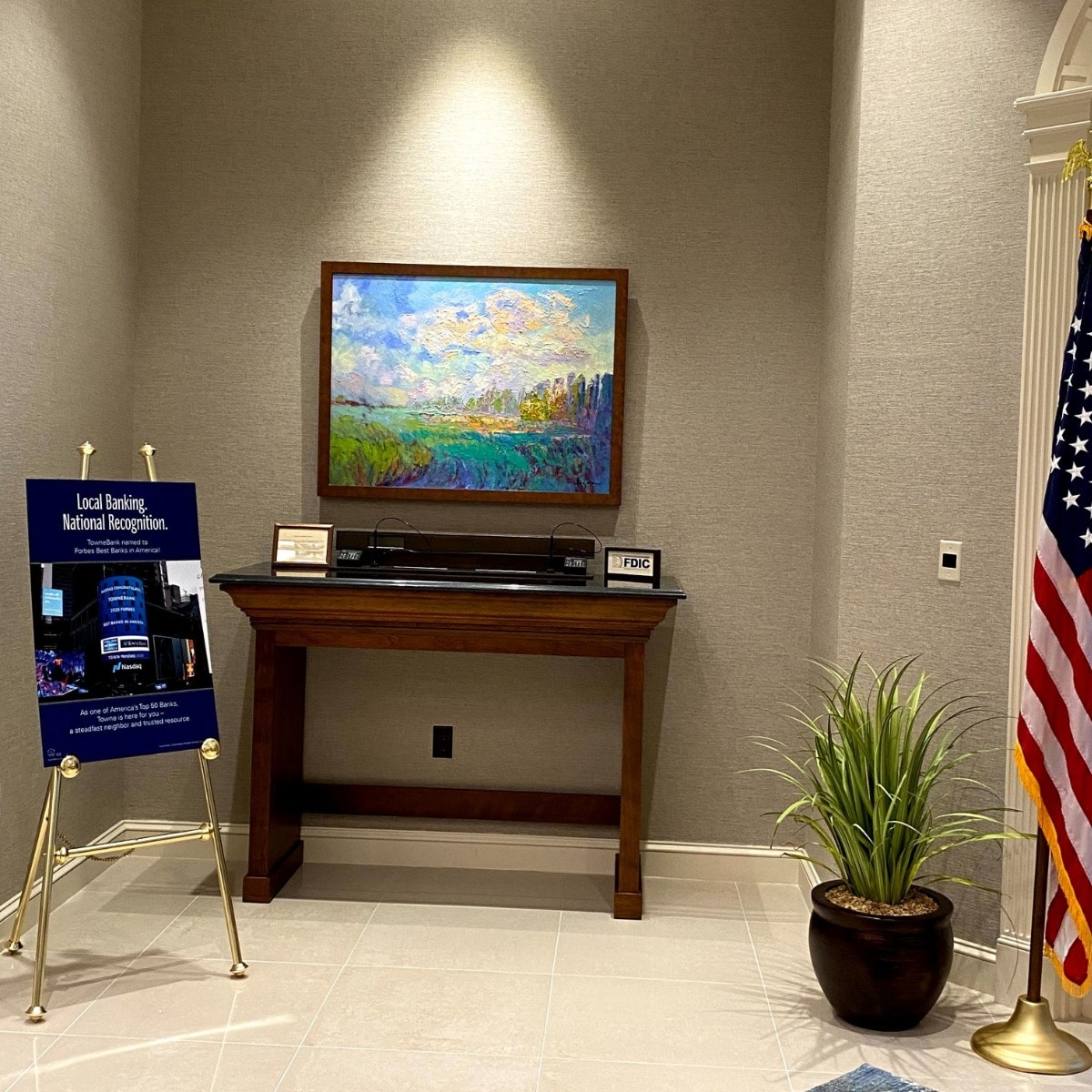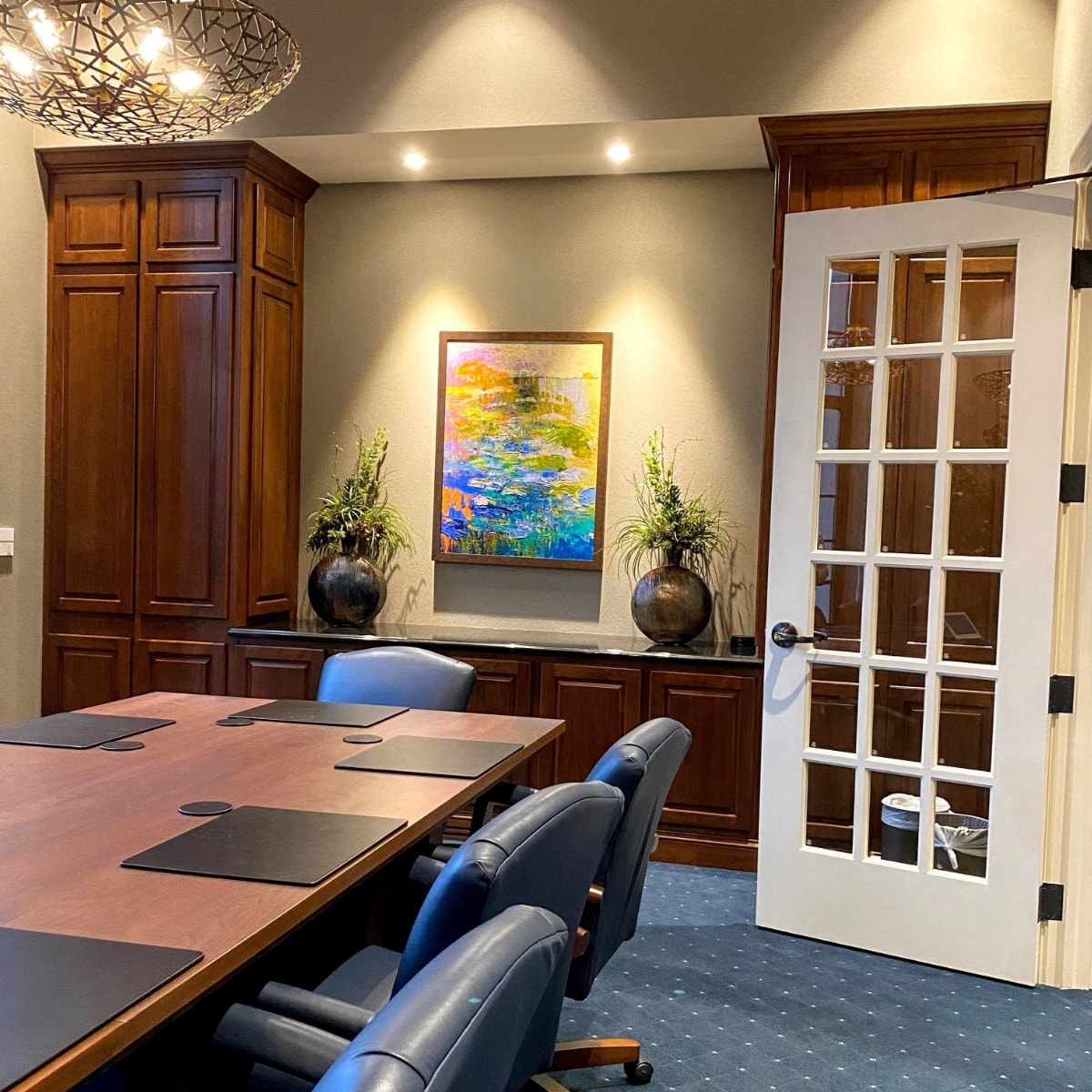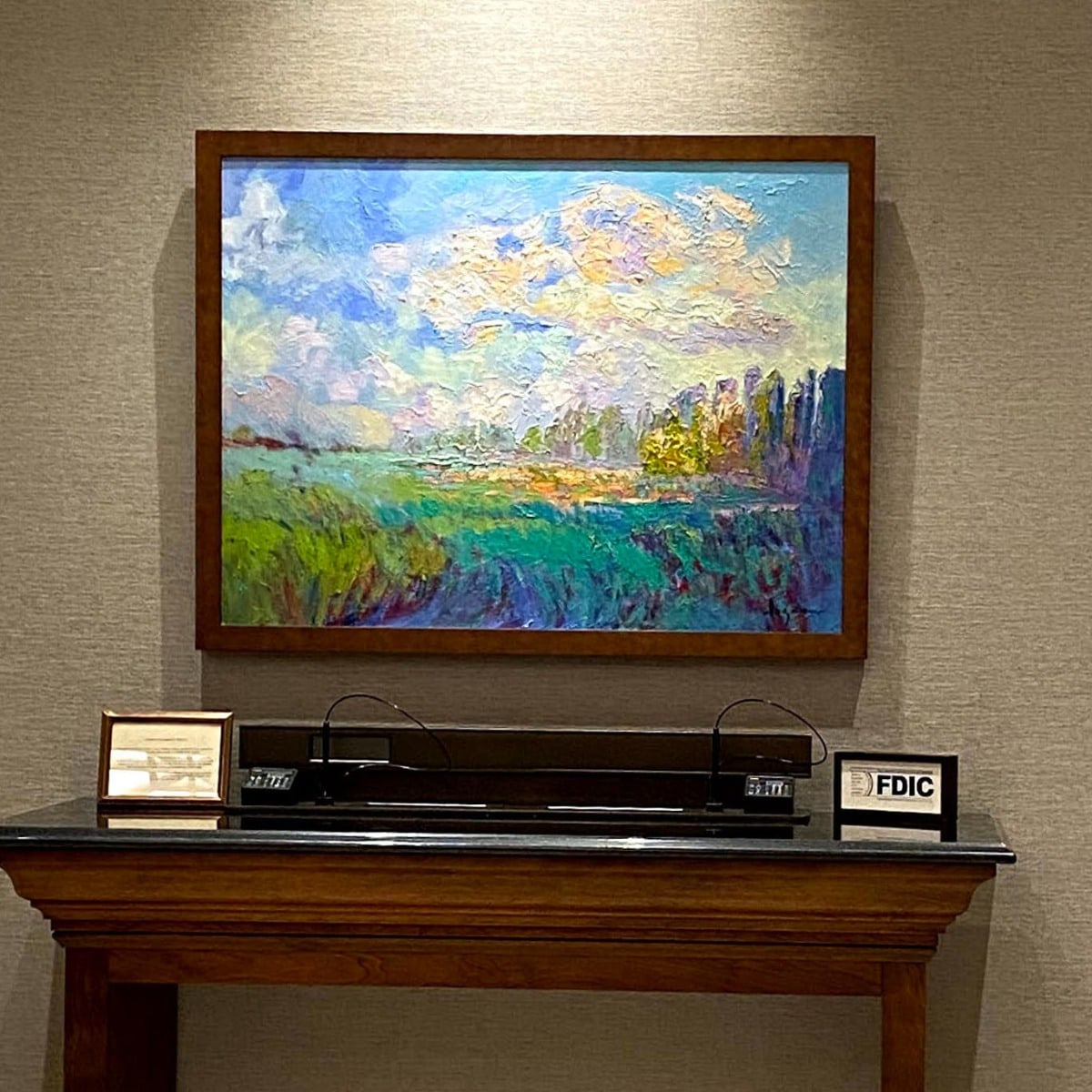 In collaboration with Anderson Art Group, Towne Bank.
ART rentals
Renting art directly from Dorothy is now possible! Let us know about your needs for your business and get a quote.
vinyl murals
Custom murals can be created from Dorothy's paintings, fiber art, and poetry. Let us know your needs and get a quote.
color series art
Need a series of works? Dorothy designs mixed media, fiber art, and prints on metal, acrylic, canvas, and paper in color-keyed series. Let us know your needs and get a quote.