HEALING THROUGH ART

Prism of Love
Manifesting Dreams With A Paintbrush & A Prayer
Dorothy Fagan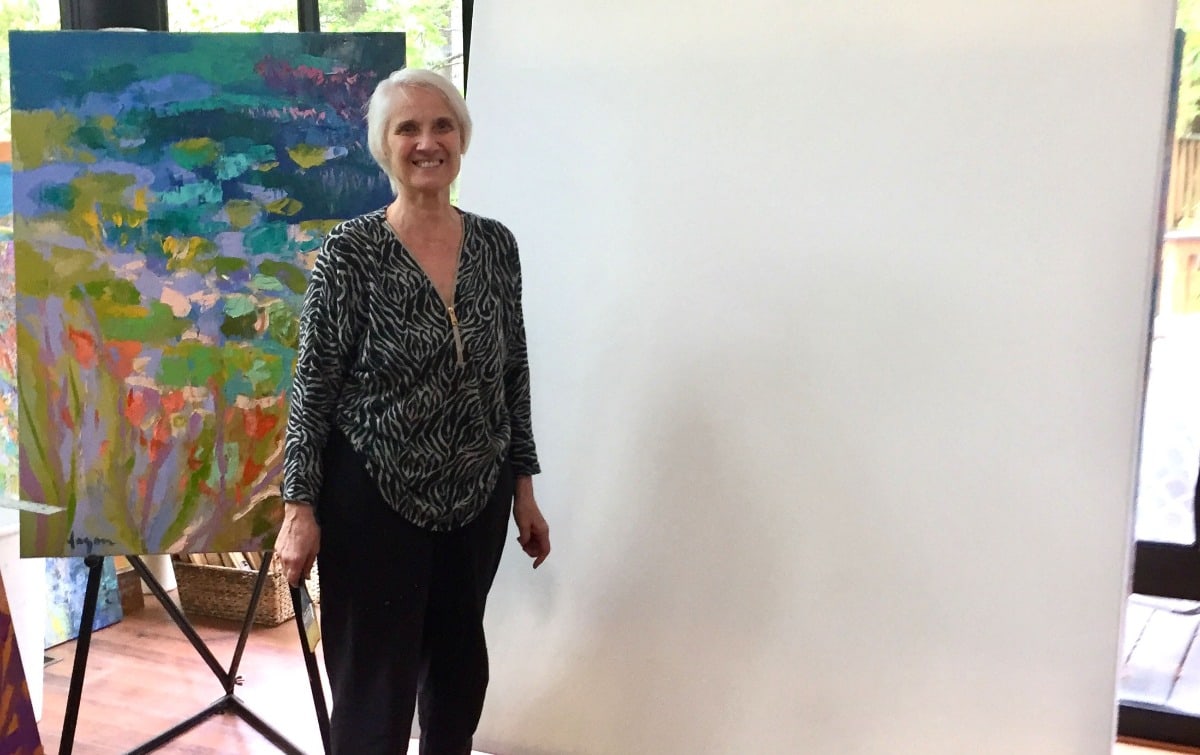 Graduating with my BFA in Printmaking and Painting from East Carolina University in 1974, I thought I was well on my way, to becoming the artist I'd dreamed of being. Hanging curtains in my newly-rented studio, an assailant's knife sliced a detour. Bound and gagged, screams choked me and my ability to paint the delicate abstract landscapes I'd painted the day before. Buried beneath a mountain of fears, my dream of being an artist begged, 'unearth treasures of your artistry one emotion at a time.'
Using pastels I'd grab a color and scream it into gritty sanded pastel paper, releasing its healing Creative energies to flow through my body, reverberating in every cell. My silent prayers for peace directed the Creator to my most ardent wish.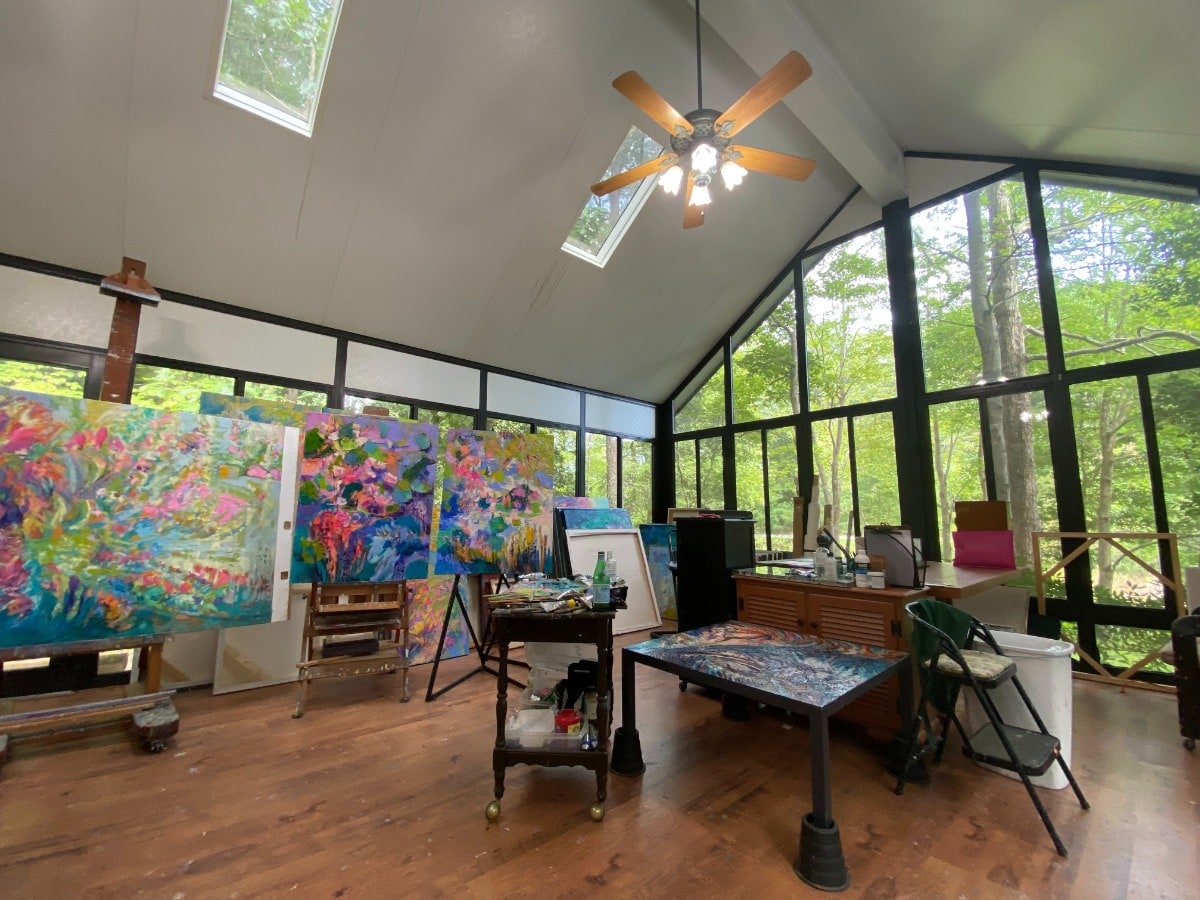 Color by color, year by year, I began to feel a visceral kind of peace. Wishing that peace would stick around when I wasn't painting, I began to realize how arrogant and ungrateful I'd been, to crumble up a drawing and toss it in the trash. Slowly I learned to savor each sacred stroke as a gift from the Creator. And to ask how to combine it with others to create a painting. How to let the creative brilliance shine through me?
Titles of my paintings expanded into haiku poetry, scrawled in my journal beside dreams. I never thought of myself as a poet, and yet a kind of Creative shorthand paired with paintings, now lifts my attention to angels and guides showing themselves in my brush strokes. My soul and human self now speaking in a unified way, I sigh with peace my prayers are answered.
Publishing my art prayers is a dream come true. I literally dreamed this during my darkest days!
February 1996 Dream: I was told to select heads and bodies of tiny gem-like doll parts, and put them with the silky cobalt blue wrap. The wrap had a head and body also of cloth ~ and it wrapped around the other two. I was then to place it all together in a tiny package ~ little foldup box ~ which seemed too small to hold its contents.
There were many to select and wrap up in this way, each different, each beautiful lustrous colors ~ all thimble sized, being packaged in match box packages which were light weight paper board ~ like a 80# cover decorative paper, lined with tissue.
Looking back at the dream now ~ I am stunned. I recognize the match box packages! Books of my art prayers, published during my artist journey with stories so you can see how I did it. The paintings that led me, my colors and how they have evolved, and of course the haiku poetry, dreams, and quirky stories of how the Creator sends us messages through the stuff of life.
It's all here for you! Follow my artist journey and be inspired.


Becoming Faith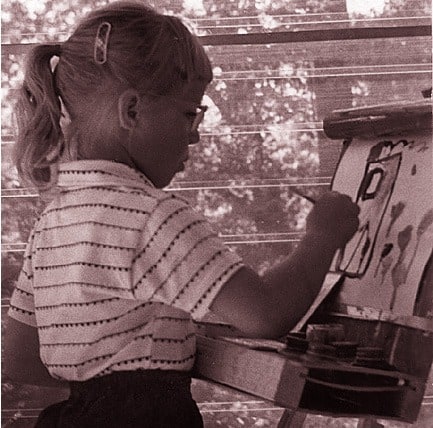 Dorothy Fagan knew she would be an artist in the second grade, when Sister Pauline encouraged her with colored chalks, to draw the Virgin Mary on the chalkboard at Our Lady of Mount Carmel in Boonton, New Jersey. Her Aunt Agnes gifted her with her own artist's pastels for her twelfth birthday. And Dorothy adopted Agnes' middle name, Faith, as her own at Confirmation.
A Freshman art student at East Carolina University, Dorothy painted a triptych pastel landscape, super-imposed over a woman's reclining body. She had no idea the painting was a reflection of her soul-self and the challenges she would face in becoming an artist.
With her B.F.A. in Printmaking and Painting, she went on to complete a ten-year American Masters Painting Mentorship with Robert Bowers Mayo, Valentine Museum and Gallery Mayo in Richmond, Virginia.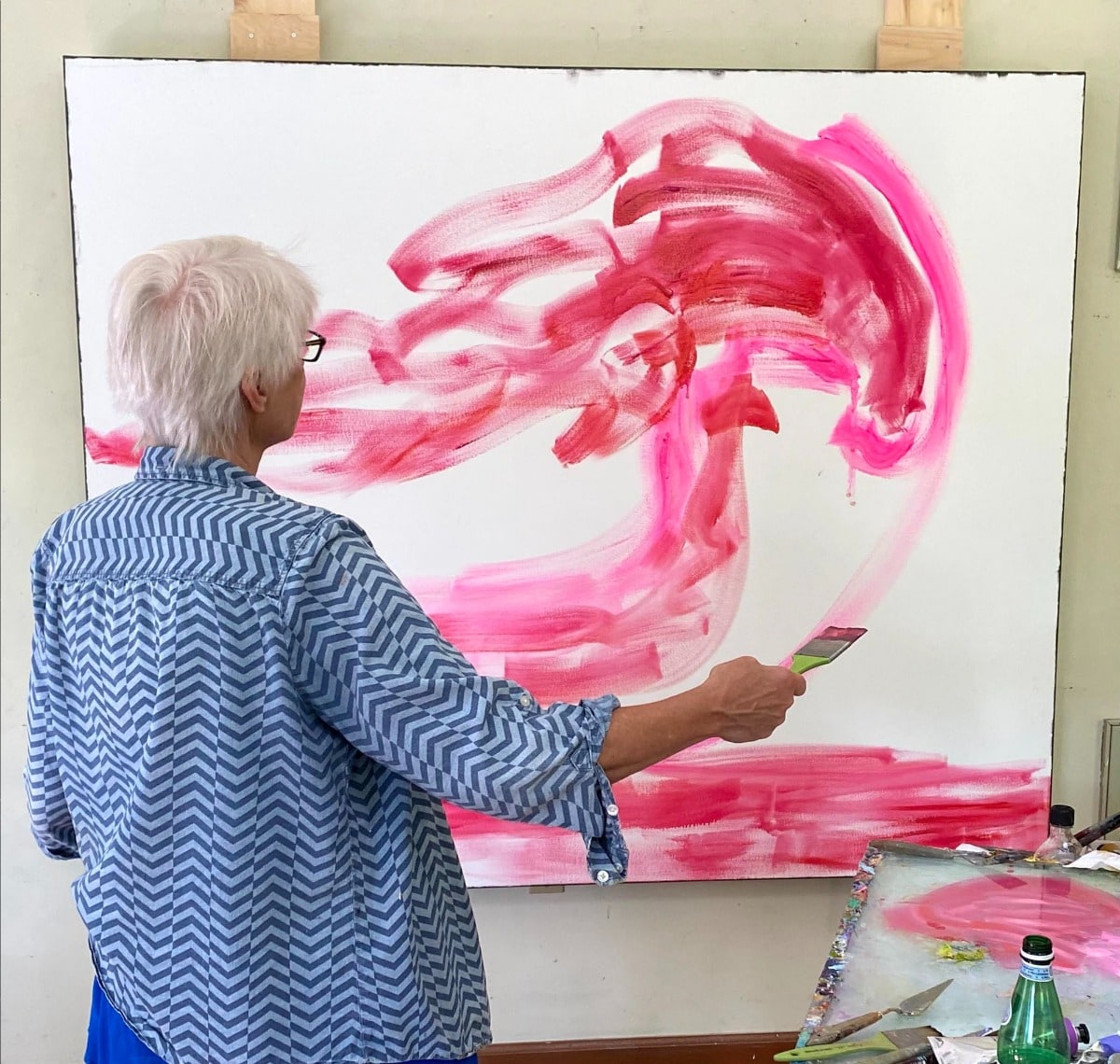 A young mother, she won international recognition at the Pastel Society of America, & Pastel Society of Canada, exhibiting her work at the Copley Society in Boston, and the National Arts Club in New York City, the Virginia Museum, Hermitage Museum, and Virginia Contemporary Museum of Art.
Assaulted in her studio at knife-point, Dorothy began digging the woman out from under the mountain. She could no longer paint the beautiful landscapes she'd painted the day before. PTSD wasn't a thing back then. Dorothy was on her own trying to unearth the artist she thought she lost. Her mountain of trauma provided step by step clues to recovering her.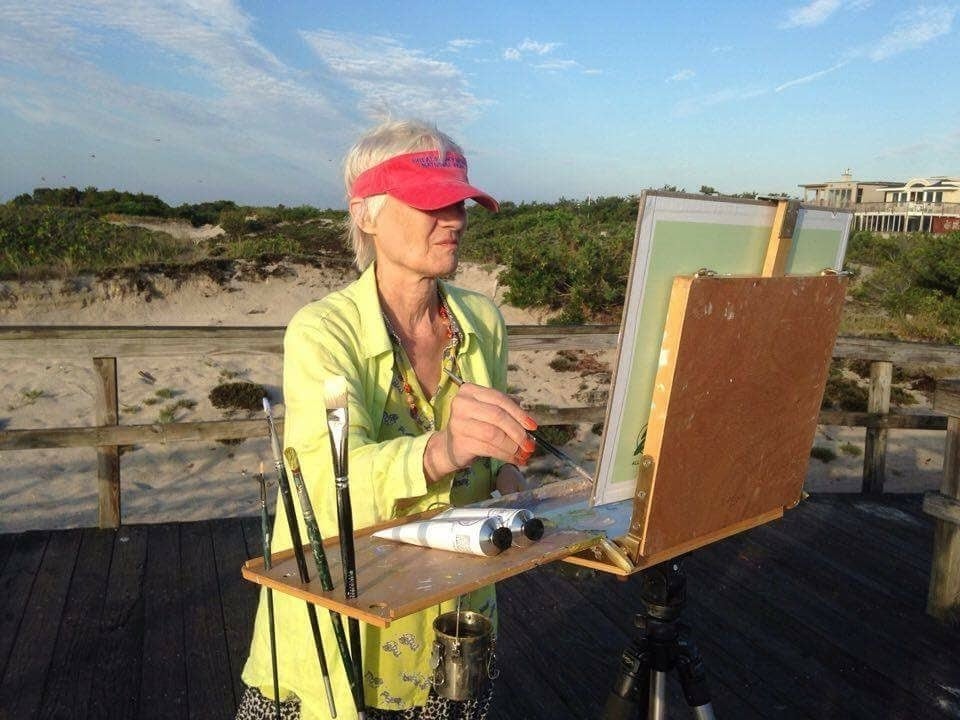 Rage, anger, sadness, and despair screamed a cacophony of colors. Releasing them on canvas, relieved the pain bit by bit. Pushing colors on canvas she didn't feel the pain, only a visceral kind of peace that mirrored in her body, however fleeting.
Raising three children and caring for her mother through her battle with cancer, Dorothy sought refuge mixing strokes of color with silent prayers for peace.
She aligned her colors like a puppy synching her heartbeat with her mother ~ drawing colors from Mother Earth's healing energies ~ as she painted plein air in gardens, and along the coastal landscape of her home.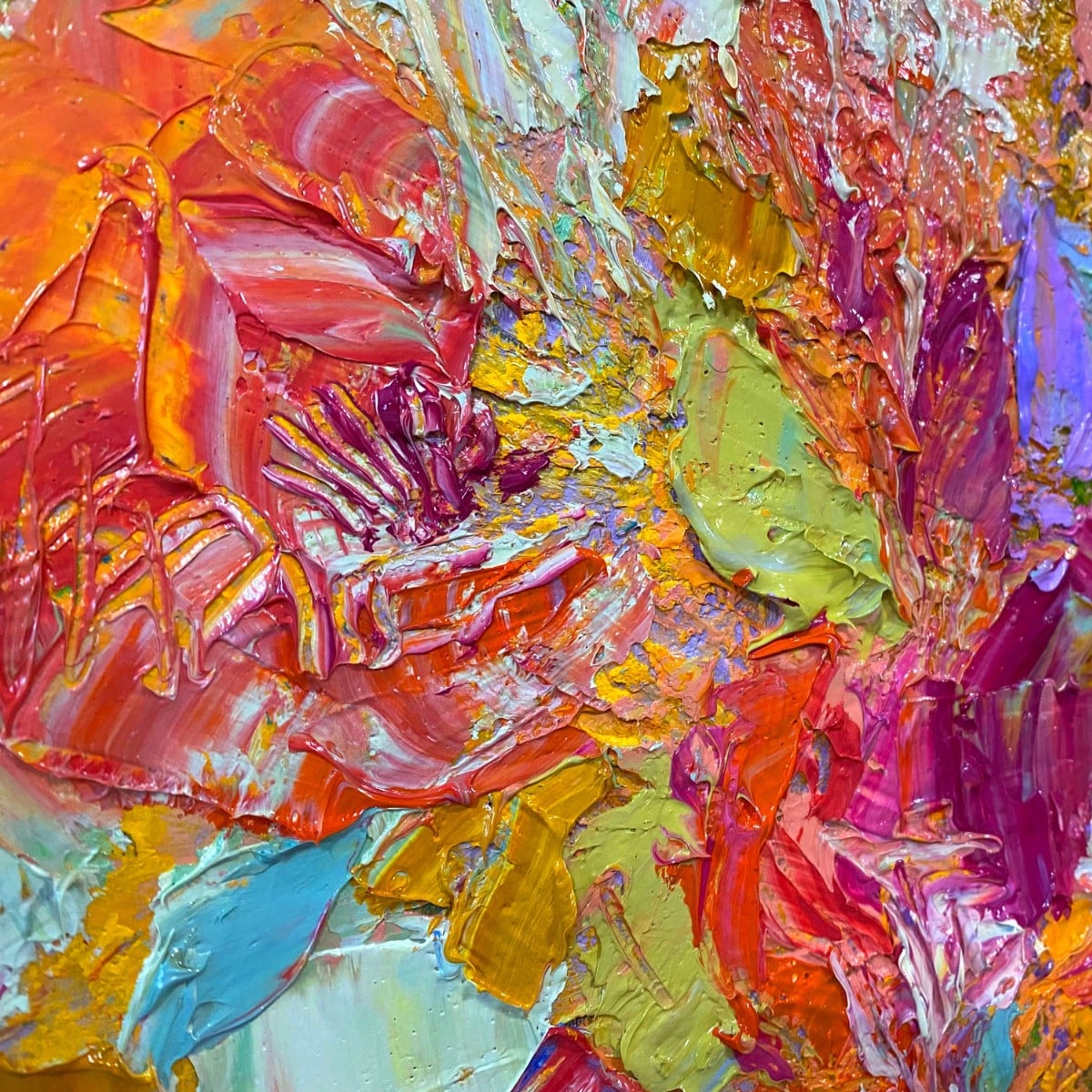 In her Color Fusion Process, Dorothy scans her palette for a WOW! color. Then asks the Creator where to place it on the canvas. Juxtaposing emotional colors, she steps across the studio to mix them in her mind's eye. She is often surprised at what she sees and feels.
Across the room, a sigh, a tear. A river of tears dissolves the mountain. Drop by drop, without words ~ the mountain disappears silently as emotional energy is transformed into healing Light energy, the kind a human craves, enlightening.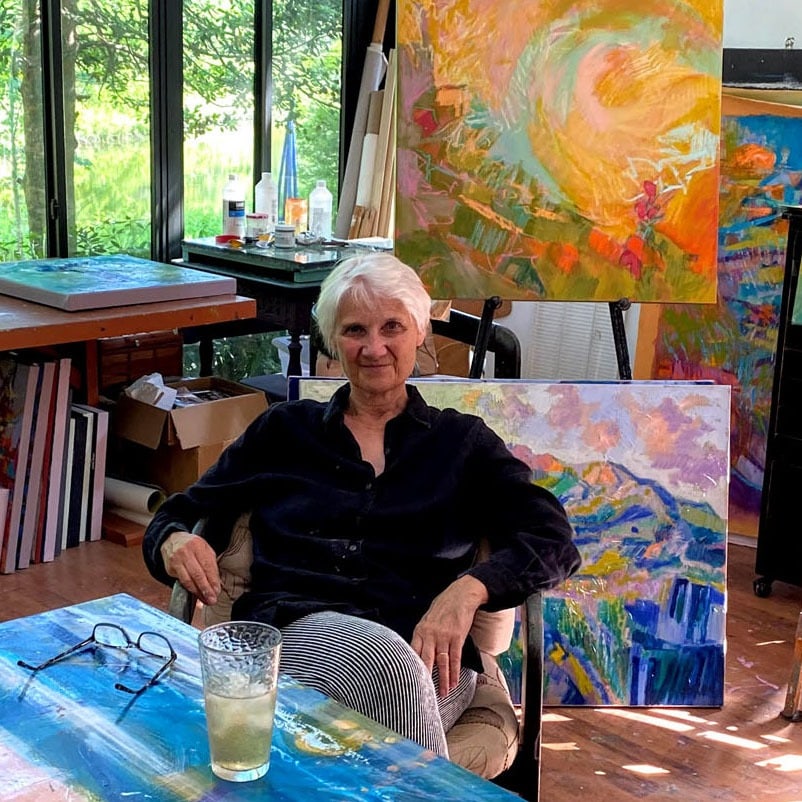 When Dorothy received the invitation from Italian curator Erika Gravante quoting Oscar Wilde, "one should either be a work of art, or wear a work of art!" ~ she saw her paintings exhibited at Milan Fashion Week 2020 DressME exhibition at MADS Gallery.
Taking her cue from Oscar Wilde, Dorothy envisions wrapping women with colors of their heart and soul. She designs her Art to Wear Collection with colors she discovered in France and Italy.
Art to Wear
Be a Work of Art, or WEAR a Work of Art from Dorothy's Fall Collection!
Select your colors in one of Dorothy's infinity scarves, cocoon wraps, or light wool ruanas.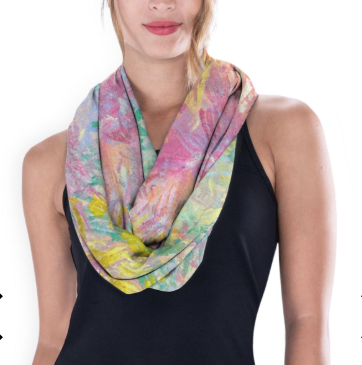 Home Decor & Fabrics
Wrap Your Home in Healing Colors of Dorothy Fagan's Art
Select duvet covers, sheets, pillows, draperies, and tabletop linens. Pair with fabrics from velvet and upholstery to woven linen and cotton, and knits. Shop them all at Spoonflower!