DOROTHY FAGAN
Embody Earth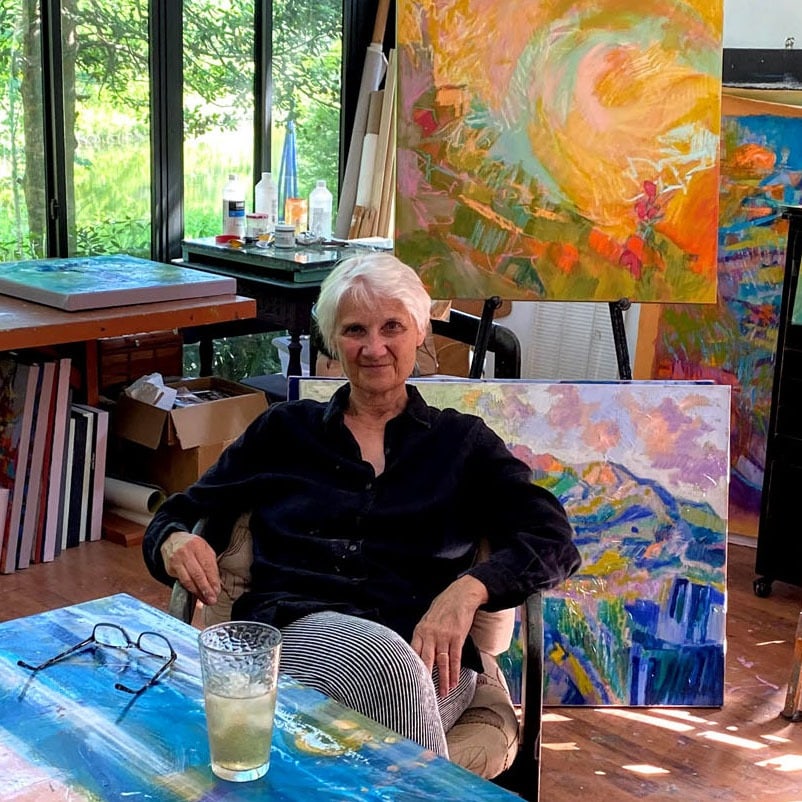 Dorothy Fagan envisions a world where people express their hearts, drawing structures to support hearts. Her post-pandemic mural The Crossing, exhibited in Milan Fashion Week's DressME at M.A.D.S Gallery demonstrates how she expresses emotional color first, then draws into wet paint fusing heart to create structures that support the heart.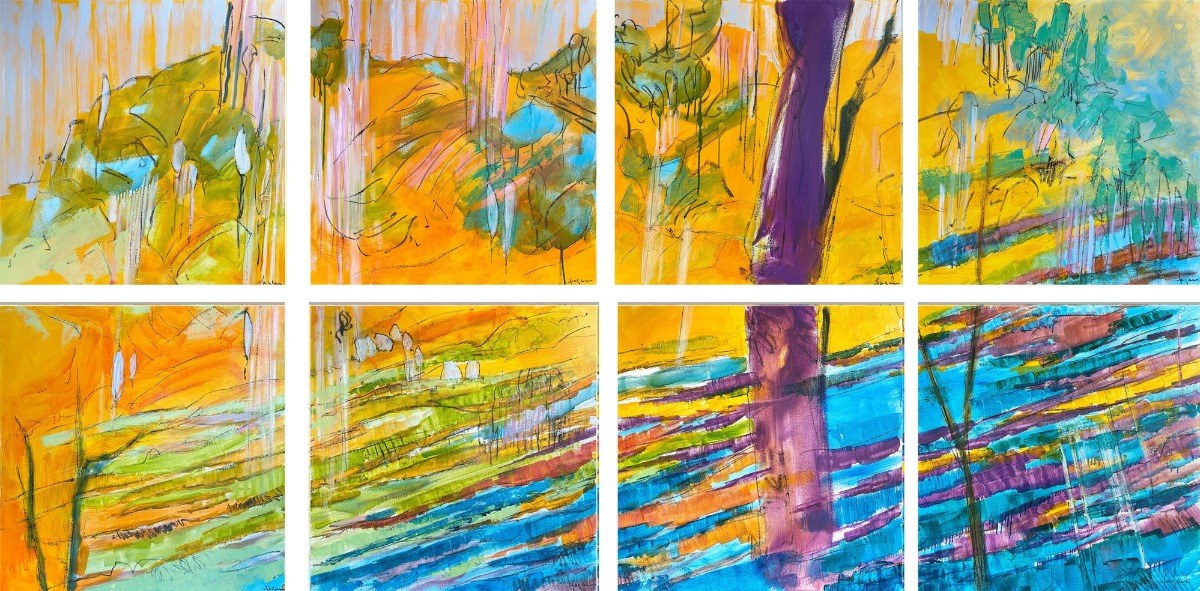 A Freshman art student at East Carolina University in 1971, Fagan painted a triptych pastel landscape, super-imposed over a woman's reclining body ~ thus began her series Embody Earth.
In her fusion painting Attiendre, in the permanent collection of Musee de la Grande Vigne, Dinan, France, she uses oil wash on linen with willow charcoal to fuse human and divine with thistle thriving in a 12th Century monastery garden.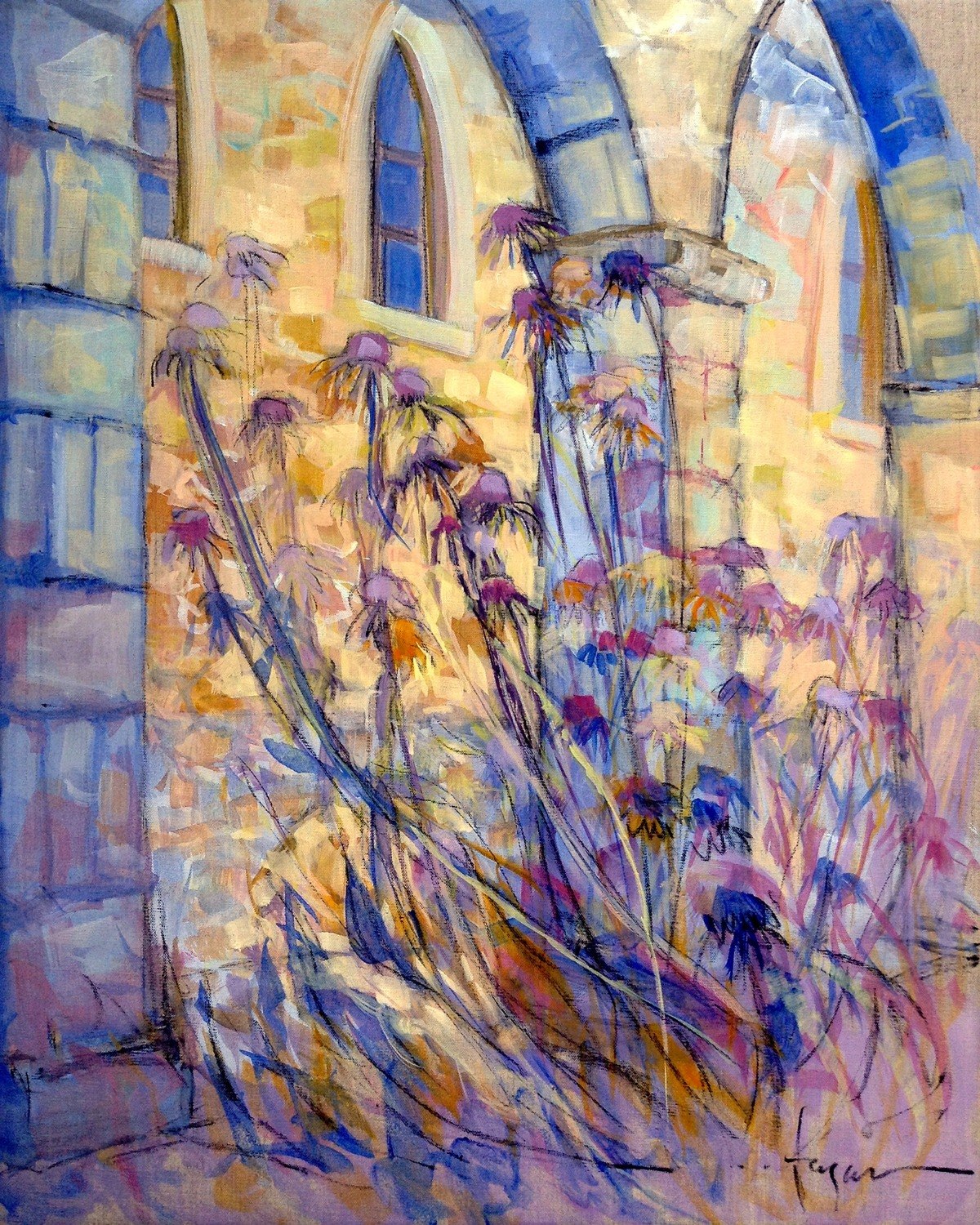 A ten-foot pastel diptych in the permanent collection of Longwood Art Museum, Farmville, Virginia lifts viewers into Rainbow in the Sky transforming a barren landscape. A fiber art triptych, Jardines del Ninos envisions a walled garden from above is housed at Boston Children's Hospital.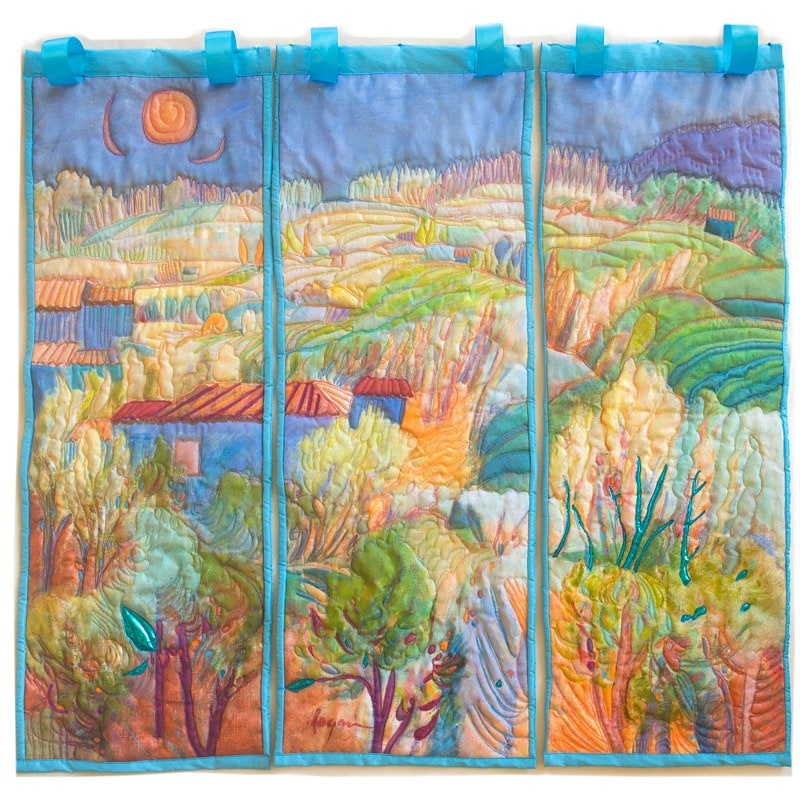 Fagan was the first Virginian elected to The Pastel Society of America. Her works have been in exhibitions at the Pastel Society of Canada, the Copley Society in Boston, the National Arts Club in New York City, the Virginia Museum, Hermitage Museum, and Virginia Contemporary Museum of Art.
Fagan holds a B.F.A. in Printmaking and Painting. And did an American Masters Painting Mentorship with Robert Bowers Mayo, Valentine Museum and Gallery Mayo in Richmond, Virginia.