portals
enter the creative heart
of expressionist colorist
artist dorothy fagan
The Creator resides within us all. Accepting love heals.
contemporary american art
Experience
Emotional Color
to hear
the peaceful heart.
Praying for peace with each stroke of her paintbrush, oil painter Dorothy Fagan transforms emotions into sparkling jewel-toned landscapes, to open a portal to a renaissance of creativity, art, science, and spirituality.
As her mother battled cancer, Dorothy prayed with her paint brush in a garden of healing colors. Emotions of her own past traumas spilled forth nearly smothering her in a world of fear and loss ~ until she invited the Creator to hold her brush hand.
You too can foster a renaissance of Creativity within yourself. To magnify the voice of your creative heart, imagine the canvas as a mirror. Experience a heart and soul connection through the portals of Dorothy Fagan's art.
"As an expressionist working with emotional color, I paint with my heart's desire to create peace and harmony. Each painting begins with a feeling, a nudge to explore.
"My palette mirrors the chakras to activate color energy sequences along the spine. You can feel this uplifting energy moving to reconnect heart, mind, body, and spirit as you breathe in the colors and exhale your own soothing spirit.
"I draw imagery from memories, dreams, and the Creator's nudges, fusing them with oil paint, willow charcoal, and impasto textures, etched and carved with palette knives. If I've done my job, you will feel your own memories, dreams, and Creative nudges rising.
"I believe the Creator resides within us all, that we may experience love and acceptance within ourselves, and join together to heal ourselves and our planet."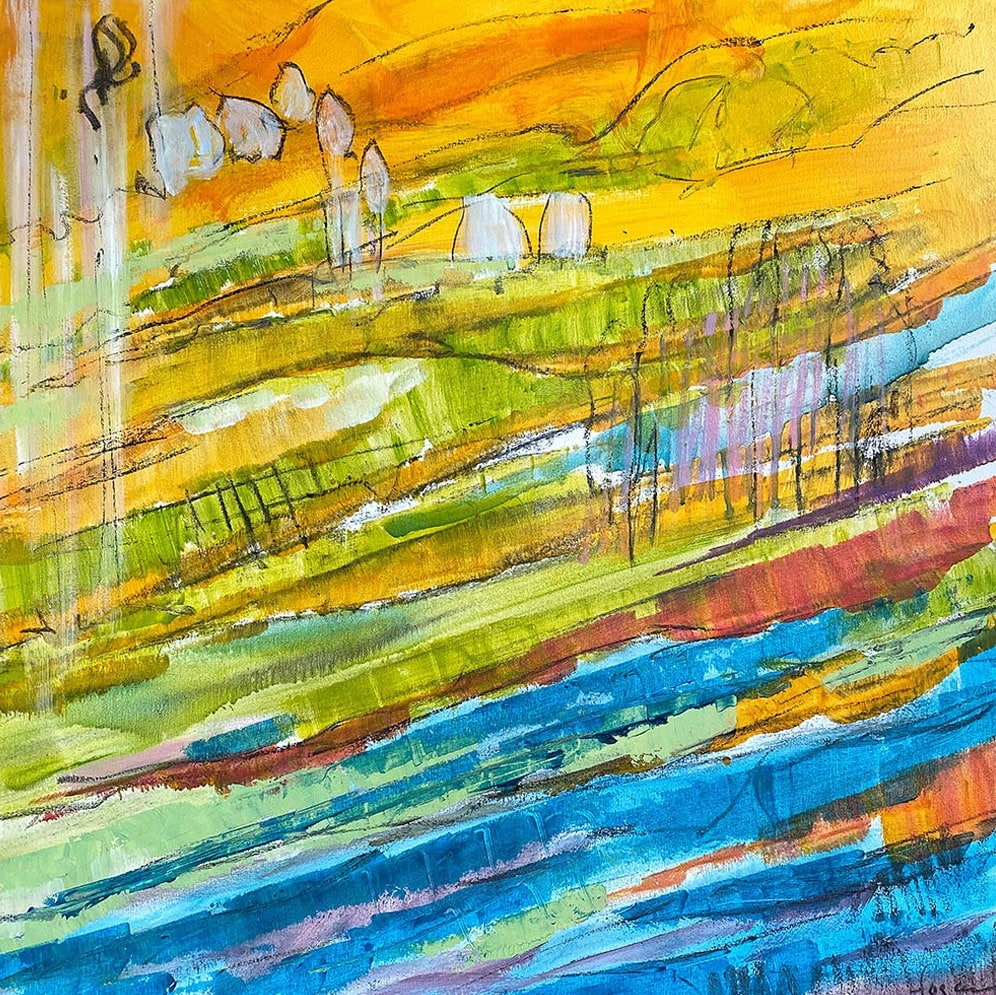 portal 01
Experience The Crossing
As we create the world after covid, we join together with heart, then create structures to frame our new perspective. A painting called, Coming to the River: The Crossing guides us with symbols of the Creator and a fresh, empowering view of the Creative healing power of our hearts.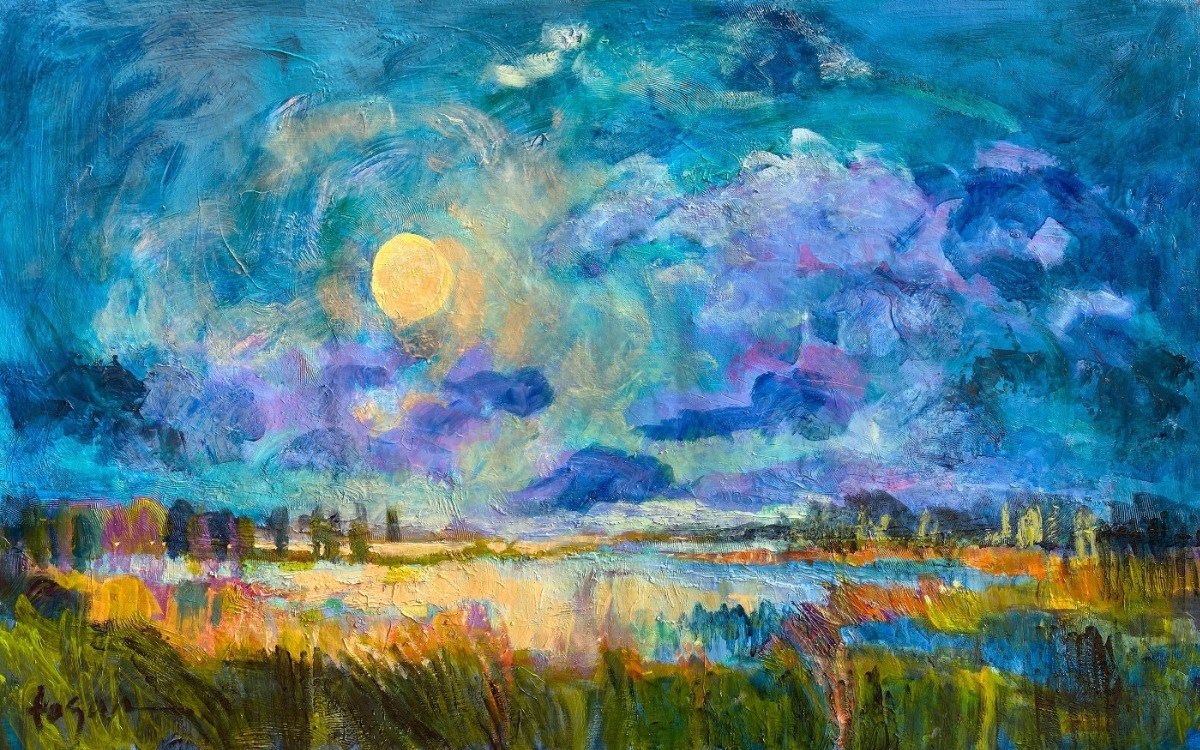 portal 02
Feel uplifted by skies that open to a world of dreams.
Swirling blues, turquoise, deep greens, and golden light connect heart center with voice and intuition. Lunar energies encourage feminine balance as the world moves into harmony with male energy.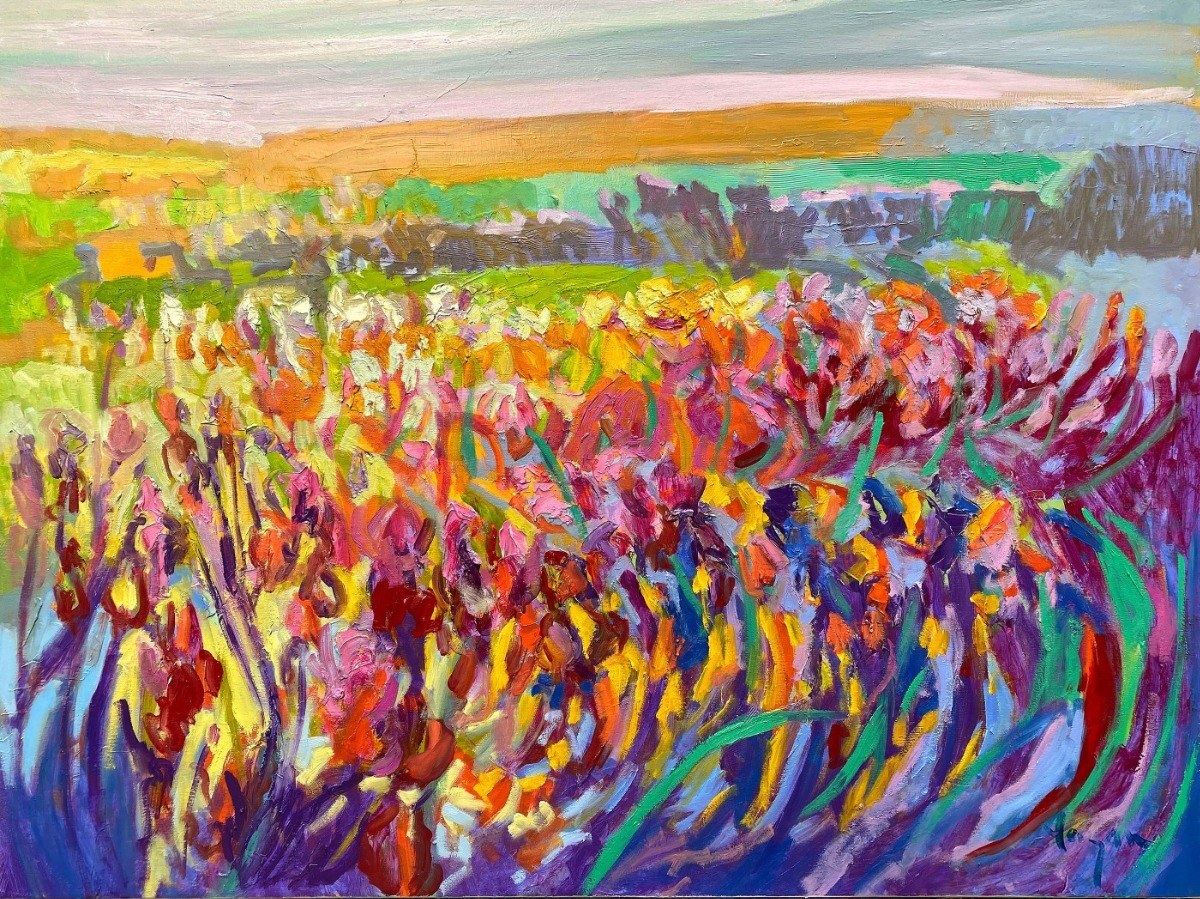 portal 03
Feel soothed by prayers for peace in a garden of grace.
The goddess Iris leads us to bliss with her colors. Grounded garden energies of radiant coral, orchid, and fuchsia connect creativity centers through fertile heart greens with blue and violet sparks of Light.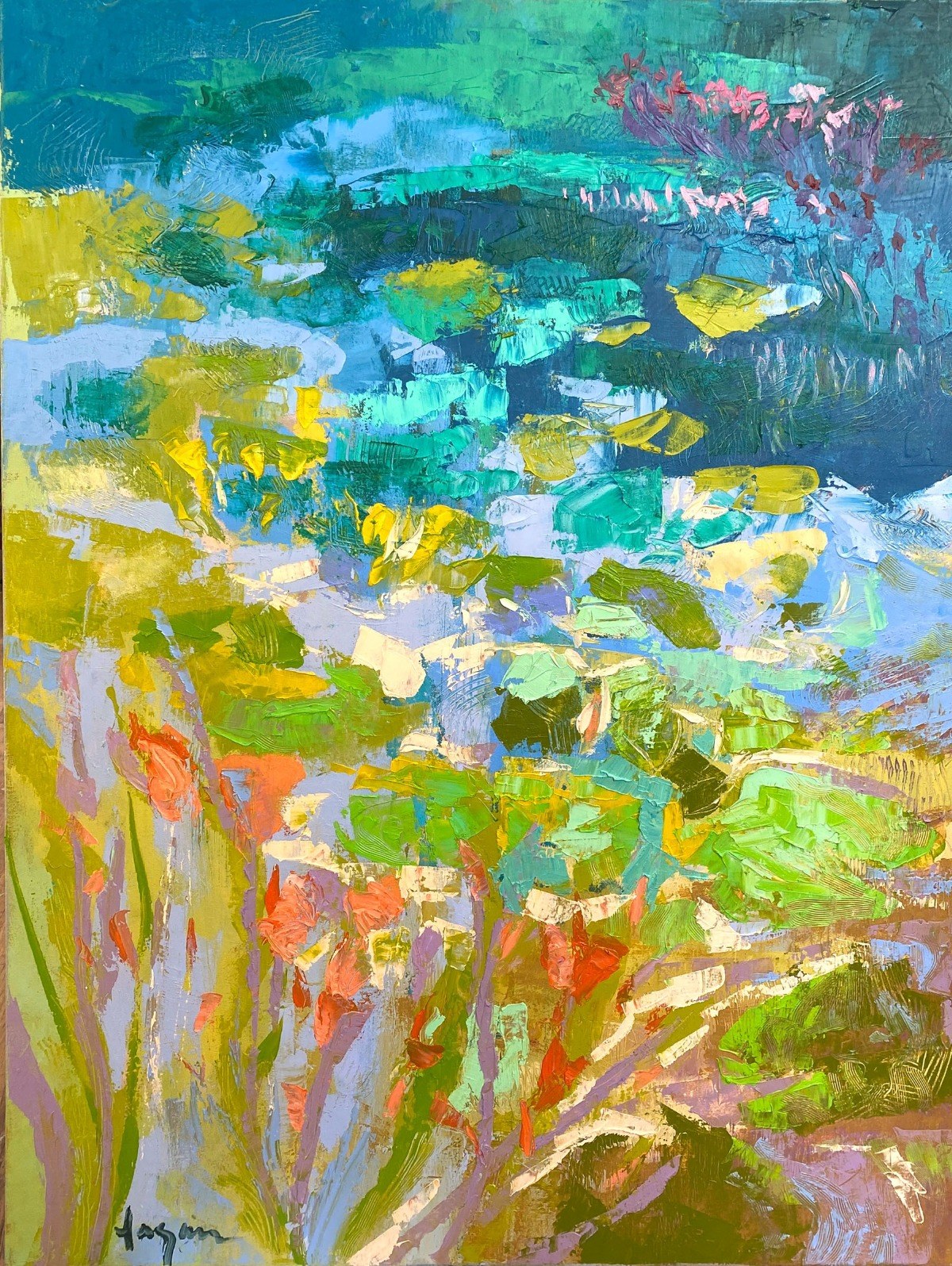 portal 04
Reflections on the pond within
Water represents emotion, the conduit of Creative flow. Earthy colors from below rise and bloom from deep emotions released and blessed. Root to rise from muddy waters with reflections on the pond.
Join me in my studio by the pond for uplifting art, & inspiring color ideas to use in your home.