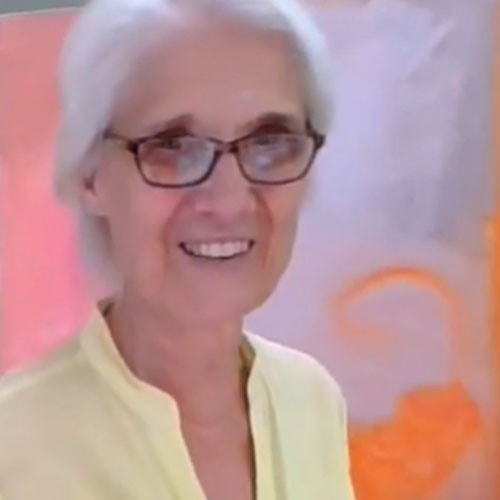 While I'm in the studio painting, have a look around my website. To help you find what you're looking for, I've put together a list of FAQs. If you still have questions, contact me here.

AMP UP YOUR CREATIVE FLOWBrowse my art by your favorite colors and use my palettes to amp up your mind-body-spirit flow of Creative energy.
My new Prism of Love Collection PAINTINGS AND CANVAS PRINTS are featured on the home page. You'll find the collection divided into the Waterlilies Series, the Meadow Series, and my Dream Series. When you click on a painting, the original oil painting will pop up first, then click the LIMIED EDITION PRINT tab to see the sizes and prices of available canvas and paper prints.
CANVAS EDITIONS from $695.range from 18" x 24" to 40" x 53" Printed one by one, on Premium Lustre Canvas with archival inks aligned with my Healing Color Fusion Palette.


ORIGINAL OIL PAINTINGSCurrently available paintings range from $1800. to $30,000. from 24" x 24" to 60" x 144" A limited number of Small Gems $350 - $1800. are still available, though I am no longer painting small sizes.
HAIKU ART PRAYER EDITIONS from $85 These limited edition works of art created one by one, on rich, luxurious Torchon Hahnemuhle heavy-weight, acid-free, rough-textured fine art paper with premium archival inks, aligned to my Color Fusion Palette.
PAPER EDITIONS from $85. ~ $750 of 350 range from 11" x 14" to 24" x 30" , and some to 30" x 40".
Want to see my art in person?
My gallery is located in Richmond, Virginia, at Crossroads Art Center, open 7 days a week! Preview my current show, shop online, or in person, or attend an opening. Learn More>
Want my personal assistance selecting art?

Schedule a zoom studio with me>
Looking for inspiration for your room?
Get ideas from some of my clients here>
Interested in Commissioning a painting in your colors?
Learn more about my commissioning process, and check my commission schedule>
If you are purchasing an oversize painting, my installation experts Claude and David are here to deliver and install it for you.
FINANCING YOUR ART
Learn about financing your art purchase>
WHAT INSPIRES MY ART? The inspiration for my painting has evolved over fifty years of painting. When you read a little of how I started, and what challenges I faced, you'll see how I use art to manifest my dreams. SEE MY STORY>

No. I do not teach. I do not critique other artists' works or offer advice. Every artist is unique, what works for one is very personal. It took fifty years to cultivate my artistry. Read my story, get my books, and see my painting videos on Facebook.
GET MY BOOKS ON AMAZONMy art tells my healing journey through art. I pray you'll find inspiration every step of the way for your creative journey. Many blessings!
Dorothy